Superdry Store: British Clothes Brand Comes to Heliopolis
Sat-Wed: 10AM-12AM Thurs-Fri: 10AM-1AM -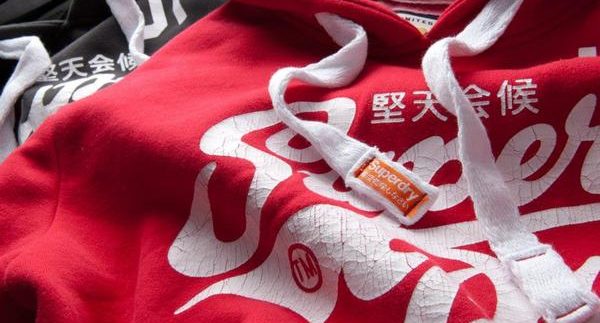 The first Superdry Store opened in 2004 in London's famous Covent Garden. Since then, the popularity of the brand has led to the opening of over 80 shops worldwide, including Cairo's first and very own, inside Heliopolis' Citystars.
The brand new Superdry Store shines like a beacon among the acres of shops. This particular international brand takes influence from Japan and vintage American fashion and most items are heavily adorned with the signature Superdry logo.
Having just opened, all the clothing was neatly hung or folded and there is an obvious dividing wall between the well stocked men and women's clothing sections. In both areas you can find just about every type of casual clothing, from t-shirts and jumpers to jeans and tracksuit bottoms.
Approaching the cold months, there was a range of heavy winter-wear on show. Thick fleece-lined gilets and jackets go for anywhere up to about 1700LE, along with a few festive woollen and cable knit jumpers. A pair of comfortable tracksuit bottoms will set you back between 600LE and 700LE whilst a cosy hoody to match costs between 700LE and 900LE. Smarter denim and coloured jeans go from 700LE to 1100LE.
Men's t-shirt styles were limited to traditional types and polo shirts whereas the women's section had much more diversity. Tight and loose t-shirts and cotton, gym type tank tops come in a range of colours and prices; the one's we spotted were priced from about 250LE to 300LE. Light, simple cropped jumpers with Superdry sprawled across the front were a little steep at around 500LE.
There is also a small selection of footwear, mainly their own version of Converse sneakers, but with no obvious distinction between styles. We assumed the plimsolls were unisex and a pair of plain, white lace-ups are priced at 519LE but this increases in accordance with different styles. They also sell a small number of flip flops and tan boat shoes (909LE) for men.
Also on offer are a small number of accessories including rucksacks (715LE), sports bags (519LE), iPad covers (455LE), wallets, boxer shorts (195LE) and belts (195LE-589LE), as well as socks and mittens.
Although this Superdry isn't the largest we've been to, it allows a decent introduction to the brand and leads the way for the emergence of more outlets in Egypt.