Tao Gallery: Homemade, Bohemian-Style Accessories Galore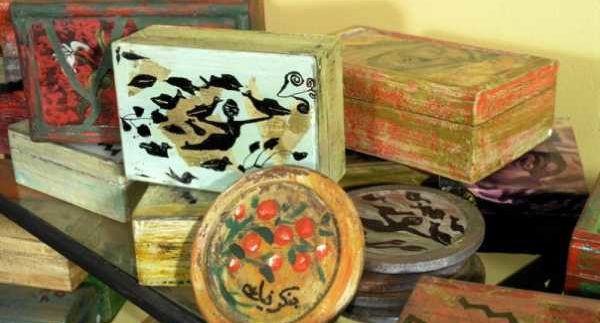 Sometimes, the
minute you enter a store, you feel like you're in a wonderland of lovely and
beautiful things. You look around from floor to ceiling, wall to wall, with eyes
wide open and a huge smile on your face; noticing intricate details in the
fabulous selections.
With its new
location on 26th of July Street in Zamalek, Tao Gallery is one of those
places. The display may fuel you with inspiration and creativity as soon as you
walk in the door; so be prepared to browse for awhile. While there is a lot to
look at, there isn't a single thing that should be missed.
The store is
filled to the brim with various nick-nacks and fun gift ideas; all reasonably
priced and delightfully quirky. Decoupage coasters are hand painted with a
design or photograph gracing the front side. Down the hall, the hammered silver
mirrors and bowls caught our eye with their modern yet authentic quality.
However, there
was one shelf in particular that had us squealing for joy when we realized what
it contained. These earthy journals (50LE) could possibly stop any writer from wanting
to buy a Moleskin notebook ever again. They're hand-woven and made of animal
skin, bound by a tied string and finished with an intricate design on their
covers. Made from the same material and
design, satchels (40LE) are a great option for a special gift.
Upstairs, local
jewellery is sold, in addition to a few clothing items and funky candle
holders. At first glance, the candle holders looked like miniature artistic
sculptures until we looked closer and saw their sensible function. The handmade
and original taper-candle holders are finely textured and finished off with a
simple bead or two. Although one holder costs a hefty 140LE, its unique style
would add some flair to a bedside table or reading area.
Scarves, hand-painted
lamp shades and local artwork are among many of the other items gracing Tao's
shelves and tables. Wander around Tao
Gallery just for a bit and you'll soon be wondering why you haven't discovered this
enchanting little place before.
Tao also offers
artistic workshops from time to time. For more information, contact: taocairo@gmail.com.