The Body Shop: Ethical Beauty Products come to Cairo
CityStars, Omar Ibn El Khattab St.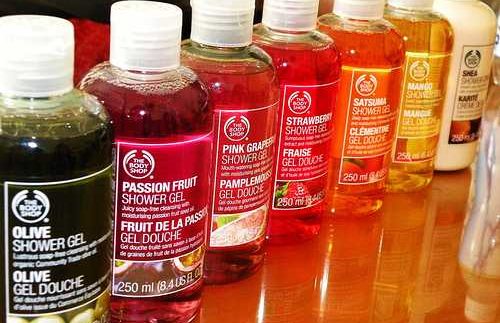 Open in Egypt for a little under three
years now, The Body Shop is a UK-based beauty brand that produces natural
products with strong ethical principles. The brand regularly supports campaigns that promote its five core
values: supporting community fair trade, defence of human rights, fighting
animal testing, promoting self-esteem and protecting the planet.
Located on the first floor of Citystars'
Phase II next to
Mothercare, the Body Shop is a tiny shop space with three walls lined with
the company's bestselling products and only one rack carrying the men's product
line. Whoever assumed that Egyptian men are too macho to invest in skincare
products has obviously slept through the recently burgeoning metrosexual trend.
Here's what we love about the Body Shop in Cairo: the brand's
perfumes are clean, simple and cheaper than designer perfumes; most averaging
around 200LE for an eau de toilette bottle, while body sprays usually range
around 150LE. Tester bottles are available throughout the shop so that you can take
your time to pick your favourite scent; be it Moroccan rose, vanilla or white
musk. Recently, the brand's new perfume Love, ETC… was launched in Cairo for around 250LE.
The shop has a diverse range of creams,
lotions and scrubs, such as the deeply rich shea or coconut
shimmer body butters (200LE), and the sweet passion fruit body scrub (160LE). The
Citystars branch also features a few items from the Vitamin E and Vitamin C
skincare line, both of which are essential ingredients to skin cell
repair. The Vitamin E gentle facial
cleansing wipes are also great at removing grease and makeup without irritating
the skin.
The Body Shop also has a few valuable
makeup products. If your skin is dull and in need of a healthy boost; be sure
to pick up their glow enhancer, available in three different colours to
highlight your cheekbone and eyebrow arch. With the winter season slowly dawning upon us, natural tans are a thing
of the past; so try their body and leg shine (150LE), a roll-on stick that
instantly tans your skin. For something with less bronzer but more shimmer, try
the brilliance powder (200LE), which is available in three colours and uses
tiny gold-coloured particles to enhance your glow.
The Citystars branch features only a few
of the brand's incense burners and scent diffusers, though their oil
selection is more substantial and includes green tea, oceana or vanilla spice
at 45LE per bottle. A new home fragrance line has been recently introduced,
featuring large mist bottles of vanilla and tonka bean or jasmine and white
frangipani, among others.
Here's what we don't love about The Body Shop: in other major cities such as London and New York City, the brand
is priced so that it is a cheap and affordable line. Here, with prices starting
at 150LE for a moisturiser, the Body Shop clearly doesn't target the same
market.
Obviously, one must note that custom tariffs and currency determine the
price of an imported product; but it's a pity that we can't go into the Body
Shop and buy body products to our hearts' content without causing a huge dent
in our savings.