The Body Shop: Luxury Body Products Now in New Cairo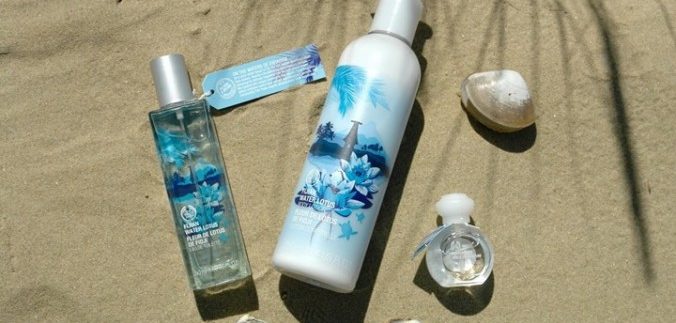 The Body Shop is quickly taking over the body product market in Egypt, with stores in all major malls and shopping streets, their latest branch finds itself within the Cairo Festival City Mall, ready to pamper the residents of New Cairo.
The Body Shop is quite hard to miss as it boasts its well-known design and overall look. The Shop is quite small, yet it showcases all of the brand's products that we know and love.
Upon entrance, we were lured by the offer available at the time of our visit: buy 3 makeup products and get 3 others for free…that sounds like a bargain. So, with the aim of fishing out six makeup items, we swiftly made for the makeup section. From lipsticks (75 LE) to lip glosses (90 LE) and eyeliners (115 LE), every makeup item we could think of was on display with testers available for us to try. We also spotted concealers, bronzers, blushers, mascaras and eye shadows. The most interesting makeup item, however, was the new InstaBlur Perfector (150 LE); a primer-type lotion, according to our helpful shop assistant, that claims to smooth away any blemishes or pores giving the skin a "perfect" appearance.
We reluctantly moved ourselves from the makeup section before the temptation to buy everything took over and headed to the display of body butters, creams and lotions. Our favourite body butters and hand creams were on display with their indulgent scents from the coveted Strawberry and Shea Butter to Honeymania and Mango; the scents are endless. There was also another offer on White Musk products that include perfumes, creams, and deodorants.
Facial care products were also available and we simply couldn't help but load up on a couple of them; from the facial washes (100-140 LE) to the facial oils to the masks, absolutely no facial care product was left out. For those looking for gift sets to buy for a special someone, look no further, for we discovered that The Body Shop offers an abundance of those in all sizes, containing an array of some of their products (300-900 LE).
All in all, The Body Shop proves that great things do come in small packages. Sure, the store's not huge, but it does offer a tremendous range of luxurious yet simple products. We're also huge fans of the seasonal offers they come up with, for they do help us get bigger heaps of the slightly pricey products.