The Little Shop: Chic Clothing and Necessities for the Little Ones
11 El Gezira El Wosta St.

10:00AM to 09:00 PM, Closed on Sundays -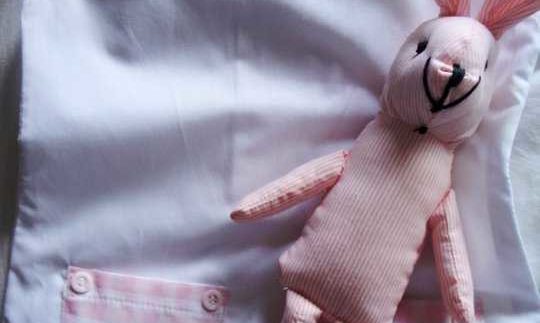 Shopping for an expectant friend or new parent can be quite difficult in Cairo,
although life has been made considerably easier with the recent opening of
Mothercare and Premaman. While both shops stock the bulk of what every new
parent will need, their exorbitant prices, and rather generic style may cause
some to prefer shopping abroad instead.
However, the picky shopper and the
difficult-to-please mother may have met her match in The Little Shop, a quiet ground-floor shop on Gezirah Wusta
Street in Zamalek. Just a two-minute walk down from Metro Supermarket and Flamenco Hotel, the Little Shop has white-washed
walls, clean wooden flooring and soft ambient music, all of which work to soothe
the expectant shopper's rather frantic nerves.
Divided into a few different rooms, the
shop's walls carry shelves full of baby products and accessories, as well as
educational toys, trendy clothing and super cute baby covers. Here, you'll find
quality brands and funky designs that the larger department stores lack.
The shop is full of great gifts for both
mother and child, from organic diaper creams and lotions by Earth Friendly Baby
to decorated insulated lunch boxes. The shop stocks a small selection of
stylish Reese-Li bouquet diaper bags, and a few baby aid compacts: a small and
smartly designed pouch containing first-aid scissors, hypo-allergic plasters
and a thermometer.
There are also brightly coloured and funky
printed baby bibs and wonderfully fluffy blankets, as well as baby clothing by
brands such as MoeBimbi. Our favourite item was definitely the funky printed
bundle (around 500LE), a pocket-like baby cover that fits perfectly and wraps
the baby's arms to make a comfy, warm and chic bundle. We also liked the
colourful pacifiers (around 80LE), each of which comes with a printed message
like 'Masha'allah' or 'Mute Button.' Another cool gift is the Create-It Baby's First Canvas, a kit of two
canvases and baby-friendly paints that help you print your baby's feet marks
for keepsake.
The Little Shop also sells educational toys
such as wooden rocking horses, building blocks and a Build-It Space Explorer
Kit, while stuffed toys are also available, such as Les Petits Boutons by Amina
El Dimerdash; a collection of striped and stuffed cotton rabbit toys in pretty
pastels.
The shop also stocks kids' furniture,
including a storage bench, baby mats, a play gym and a hammock bed by HABA.
Other items by the same brand are available via catalogue order. There is also
a fair share of practical early childhood accoutrements such as breast pumps.
Items at the Little Shop definitely don't
come cheap: expect to pay out of your nose, between 200LE for tiny accessories
all the way up to several thousands for baby furniture. However, you are saving
yourself the trouble of importing these items and worrying about customs; so
this shop is definitely worth checking out.