The Party Corner: Shop for Your Party in Nasr City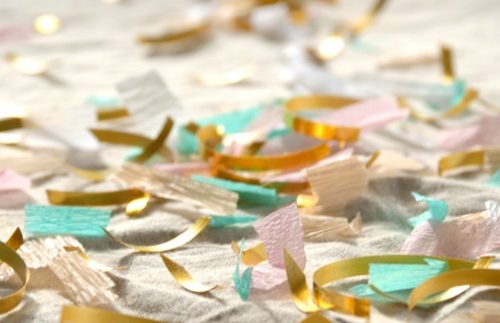 With a bright, colourful sign located on the lively El Tayaran Street in Nasr City, The Party Corner will surely attract the attention of passersby and those driving by, especially the ones who have a special occasion to look forward to.
It's true that the shop is referred to as a 'corner'; however the space on the contrary is wide and spacious, specialising in party and event merchandise – regardless of their nature.
Available products include novelty fireworks that release confetti and glitter, found in all sorts of different sizes – some as long as half the body's length. Some are more occasion appropriate such as those that release paper hearts for Valentine's Day (17LE), while others are suitable for things such as birthdays with colourful paper and glitter (15LE). Then there are the ones that release dollar bills (18LE), which we imagine would be best used when winning the lottery.
Fireworks can also be found sold in a box for 168LE, though the price may lessen depending on the size and number of fireworks chosen. There are smaller sparkle sticks, suitable for birthday cakes, and depending on number range 5LE-10LE.
The candles are a whole other story. English letters (3.75LE each), numbers, Walt Disney characters that include Mickey Mouse, Mini Mouse and Donald Duck go for 7LE, while an interesting design of Spongebob Squarepants in the shape of numbers go for 8LE.
The Party Corner also stocks skewers (3LE) as well as cocktails umbrellas (6LE for a pack) that could be used in both drinks or to decorate an ice cream bowl. There are also paper and plastic plates, gift bags, as well as napkins that wish you things such as a happy birthday.
The shop also offers costume party masks for children that include Walt Disney characters, tigers, clowns, Spider Man and Spongebob Squarepants – each for 5LE. The adult section has metallic coloured masks between 20LE-30LE, as well as moustaches (3LE), available in all sorts of shapes and colours such as black, grey and brown.
There is also an extensive balloon section. Set up in four rows above each other, the 34LE portion has round, heart-shaped and elongated balloons. Metallic balloons, suitable for more serious occasions, such as an engagement, start at 65LE and come in silver, gold, white, pink and purple colours. The shop also offers the setting up of balloons in these occasions. Starting at 150LE for the service, additional charges depend on the size of the event.
Being so fun-filled and stocked with party accessories, we suggest you make your way over to The Party Corner to see for yourself all that they have available – because trust us, it is a lot.
Memo raafat ahmed
If you need costumes for adult or kids you should visit shopzinia.com 👍🏻
Write your review