The Party Station: Gifts, Decorations & Party Accessories in New Cairo's Downtown Katameya Mall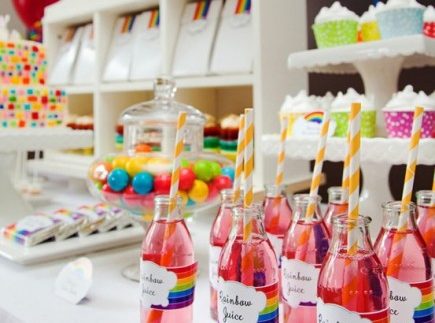 Who doesn't love a good party? We live for those moments of utter joy, right? Whether it's birthdays, graduations, matrimonies or baby showers, decorations and gifts will always adorn these festivities. The Party Station seemed to be a hub of all things festive, so we decided to stop by one of their branches.
Located in the ever-growing Downtown Katameya Mall in New Cairo, The Party Station offers locals the chance to wow their guests at special occasions with some serious goodies. From the exterior, the shop looks packed with colourful products; from the multi-coloured logo to the huge balloon stand by the door, the shop looked like the epitome of jolly cheer.
Upon entrance, our eyes had quickly landed on the display of house-warming gifts; from glitzy photo frames to pretty candles to clocks and coasters, the shop offers a small yet adequate collection of house accessories. We were particularly fond of the quaint ceramic wall tiles with motivational and heart-warming quotes engraved on them (60LE-140LE).
As we moved around, we couldn't help but notice the relatively large section for wedding-related gifts. Have a bachelor party to go to? Grab the future groom a "Groom to Be" cravat. Going out with the girls to celebrate the bride's last days before the big day? Grab her a bridal tiara or an attachable "Bride to Be" badge (20LE).
The shop also offers the traditional party hats, helium balloons (45LE-100LE), greeting cards (30LE-35LE) and glistening garlands. We also spotted a chocolate and roses bouquet (250 LE).
A major annoyance we faced whilst strolling around the shop was the fact that not all products were marked with their prices, causing us to constantly call on the staff to inquire about their cost. Moreover, we found some of the products to be quite overpriced for their rather average quality; a good example of this being the chocolate and roses bouquet which only featured local chocolates and just a couple of white flowers yet was still relatively costly.
All in all, The Party Station is definitely a nice addition to the expanding shopping scene in New Cairo. Sure, some products may be irrationally pricey, but for the most part, we found a lot of pretty affordable items. The huge array of products offered by the surprisingly small store is sure to fit a lot of tastes and a diverse range of occasions. offers products for all kinds of occasions, leaving nothing and no one out