The Pink Powder Room: Ideal Casual Summer-Wear at Mall of Arabia
Gate 2, Mall of Arabia, Juhayna Sq.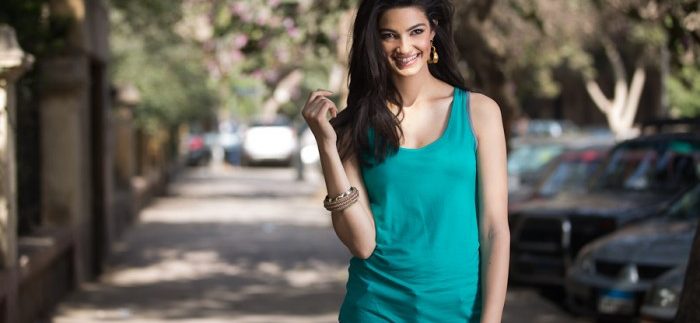 Summer season in Cairo gives us plenty of reason to trade in our jeans for more loose fitting outfits. With the soaring temperatures, breathable fabrics and comfy garments are a must, and the Pink Powder Room offers ladies the stay-at-home luxury pants we all so sorely need.
Combining the best of light fabrics, the Pink Powder Room's garments blend in with soft cotton and lycra, making their clothes light and practical.
While the shop itself is quite small, with a tiny changing corner that has a sliding drape, you can't help but be drawn to it. With decorative feminine, pink wallpapers, the shop lures in ladies to go inside and take a look.
Browsing through the shop, a wide range of pants were available at the time of our visit, varying in style and colour. A few black, grey, and blue harem pants for (200LE) were available, flowing lounge pants with a folding-waist band for (150LE) as well as several stretchy black leggings (90LE), ranging in length.
Displayed on the left side of the shop was a slightly unorganised rack loaded with t-shirts and tank tops costing around the (200LE) mark. While some tops seemed somewhat pyjama-like, others were suitable for the outside world. Cheap tank tops (84LE) were also on display in a variety of warm colours.
A wide range of long, summer dresses were hung in the centre of the shop. Though they were plain in design, they came in bold, striking colours, including electric blue, orange and canary yellow. A few dresses were designed with a one shoulder cut, while others had an original wife-beater cut, all ranging within the reasonable pricing of (260LE).
Placed on a rack next to the dresses, were a few waterproof beach pouches (100LE), with printed designs and bright summer colours.
On the right side of the shop were different styles of skirts, including black, stretchy and light skirts (190LE) as well as short earthy grey and black high-waist bandage skirts (114LE).
The shop's cosy atmosphere is rather inviting, offering a collection that is quite large for its size. The fact that there was only one staff member to help around was perfect so you can browse at ease without someone hovering over you.
The Pink Powder Room is a great option for light summer wear; you won't feel like a princess in the clothes, but you sure will feel comfortable.