The Sahara Collection: Cool Summer Clothes in Zamalek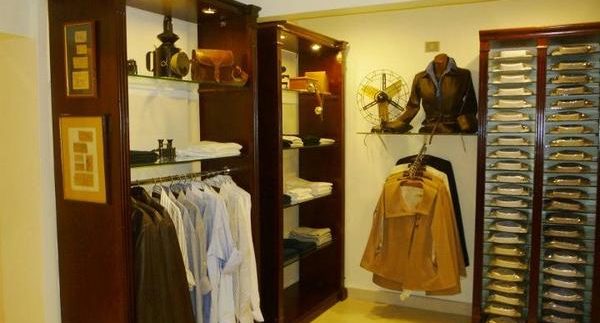 Now, don't get us
wrong; we absolutely get excited when we hear about new clothing shops opening
up in Zamalek. Unfortunately though, experience has taught us that most of these
shops sell ridiculously overpriced designer clothes. So in time we became less
and less excited about the new Zamalek clothing venues. But alas, we also want
to look fabulous so sometimes there is no other option but to check out what a
new shop might have in stock. And sometimes, it just might happen you are taken
by surprise and the new shop turns out to be absolutely cool and affordable.
The Sahara
Collection is located on Brazil Street just across from Quick 24 and Baraka.
The shop isn't that big, yet the collection is very extensive. The best way to
describe most of the women's clothing is balady-hippie-chic. The best part
about The Sahara Collection is that all items are designed and made in Egypt
and only the finest Egyptian cotton is used. If you are now concerned that all
the designs are outdated and you will end up looking like a desert nomad; rejoice! You can actually find some pretty interesting designs here. For
instance, the short lace dresses available in red and black; though lace is
difficult to wear all the time and can become tacky very soon, these dresses
are designed very well and look elegant. At only 450LE a piece this is a very
good deal.
We felt our inner
nomad coming out when we saw the long dresses (450LE). There are two long
dresses available; there is one with a black strapless top and blue skirt and
another one with a cream strapless top and purple skirt. Both of them had an
embroidered belt giving that extra smart yet casual element to the dress. There
are also some nice kaftans for sale in pink and white (220LE); the long-sleeved
kaftans have a print design on the front and would look very nice after spending
a day on the beach. There is also an extensive amount of regular t shirts in
basic colours like black, white and grey that will set you back 95LE. There are
also a few shirts with Fatima handprints for 105LE.
The collection for
men is a bit smaller but not less impressive. Regular t shirts are for 110LE, the
best however are the shirts. All the shirts have contemporary designs and are
of very good quality. A single coloured shirt will set you back 125LE whereas a
more fancy one with striped pattern for instance will cost 189LE.
There is also a
collection of shawls from Sinai. Simple ones will cost you around 40LE whereas
more funky ones can go up to 120LE. The Sahara Collection's concept might not
be new but they did elevate the concept. The clothing is of very good quality, they
have edgy designs and it is very affordable. For your next night out,
definitely pass by here for something to wear.