The Trend: Online Outlet Specialising in Handmade Flower Crowns & Headbands in Cairo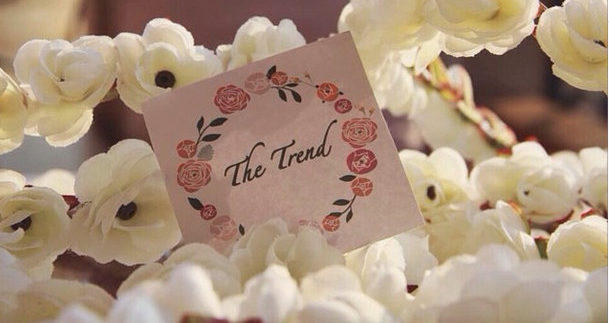 You've seen them at music festivals, beaches and worn by celebrities. Just about every hipster and pseudo-gypsy-styling gal has them by the bunch and Cairo has never exactly been immune to trends and fads; flower crowns and headbands are what's in right now and one local retailer is taking full advantage of it.
The Trend is a local brand offering those very headbands we've seen floating around Tumblr. We came by the brand's Instagram account, which is where you can view all their designs.
Though there's still a certain type of stigma surrounding online shopping in Cairo, it has emerged as a great platform and outlet for local brands and designers who have to compete in the face of the increasing number of high-street brands such as H&M, et al. The Trend, in particular, has kept things simple with its Instagram page, making the shopping 'experience' much easier than one would imagin.
From amongst a pool of many different designs (ranging between 20LE-80LE), we opted for three; a red flower crown (35 LE) and two normal white and pale-pink floral headbands (20LE each). You can also order some floral bracelets, as well as custom-made floral headbands and crowns for special occasions including engagements, bridal showers, weddings, photo-shoots and the like.
For an additional 25LE, you can get your order delivered right to your doorstep within a pretty short time from placing it. Ours was neatly placed in a plastic bag and to say they looked absolutely beautiful is an understatement. Both headbands were delicate and pretty and work well for both beach and city-appropriate outfits. The flower crown, however, was beyond our expectations; its crimson colour was just perfect and could work for the winter as well.
Unfortunately for Cairo's more experimental fashion horses, we live in a country where fashion statements are mostly accompanied by tons of unneeded glitter and tacky embellishments, the already scarce headbands available in stores come with either or both of these features. The Trend bucks this, well, trend, with subtle designs that sell for very decent prices.