Tiffany & Co: Diamonds, Glitz Galore!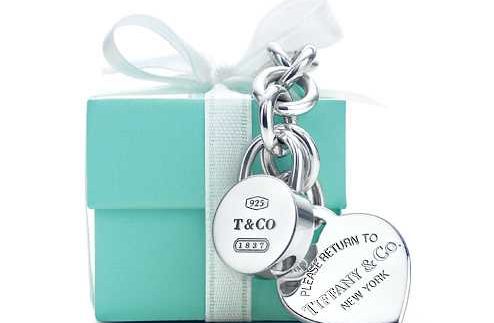 Diamond
and jewellery franchise Tiffany & Co needs no introduction to Cairo: even
the most die-hard cynics find it hard to resist the surge of
butterflies-in-the-stomach and squeals of joy at the sight of the little blue
box. From Aubrey Hepburn's iconic film to that chart-topping pop song 'Breakfast
At Tiffany's', the implications of a Tiffany keepsake have us dreaming up
stories of true romance.
Egypt
has a total of two official branches in Cairo: in Mohandiseen's Fifth Avenue
and Giza's First Mall. We recently perused the glossy display shelves of the
Tiffany & Co. in Four Season Giza's stately First Mall to take a peek at
the stock.
The
shop itself is small and accessible, with displays separated between colourful
pendants, earrings and rings of semi-precious stones to the classic lockets and
charms on chunky chains, with a stand-up display of Charmed by Tiffany charm
ornaments featuring hearts, shamrocks and miniature padlock lockets in both
gold and silver.
Of
course, Tiffany's features a healthy selection of his and her engagement and
wedding rings. The selection varies from delicate, hair-thin models in gold
with a platinum stripe detail to heavier models with a trademark Tiffany &
Co. engraving, with gold models for ladies and platinum and sterling silver
models for gentlemen.
With
barely a handful of branches in Egypt, patrons would do well to make their
requests for more specialised orders in advance; not all ring sizes and metals
are available in every item, and the trendier items such as the silver heart
pendant necklace sell out regularly.
While
we did not spot anything from the glitzy diamond and pearl Tiffany Signature
collection, we did see a fair show of Return to Tiffany hearts in gold, in rose
gold and silver. The largest gold hearts sell for 2890LE, while the smallest of
the heart pendant in rose gold sells for 2000LE. Tiffany Keys are also
available in silver and gold in various sizes. Remember that pendants are sold
separately from chains, of which you have a wide selection to match to your
desired ornament.
The
crowning item at the time of our visit was a pair of earrings with chunky amber
and amethyst set in gold. After learning of the 30,000LE-price tag, we decided
to leave them behind the glass and keep dreaming.