Tommy Hilfiger: Classic Sportswear in Red White and Blue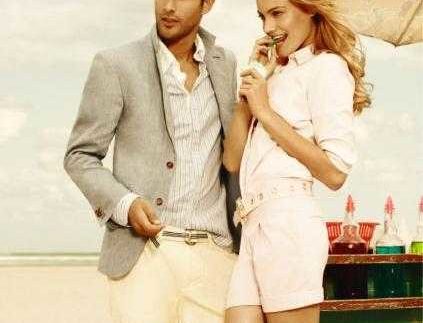 Clean
lines, classic basics and traditional threads; that's what Tommy Hilfiger is
all about. Despite increasing
competition from European brands like Mango, Zara, and H&M hitting the Egyptian clothing
market recently; the Hilfiger brand has steadfastly held its ground.
Walking
into the store's Mohandiseen branch; you'll find clean-cut, classic clothes for the preppiest set of yachters, golfers and tennis
players; and with those price-tags, they may well be. Women's jeans sell at 900LE, albeit a nice
pair of very well-cut classic jeans, but 900LE nonetheless. Regular t-shirts with a smidgeon of silk-screening
sell for about 500LE, while basic polo shirts and fancier flowing office button
shirts retail at around 750LE. The
average price for really well-tailored trousers, whether casual or office, is 1100LE;
while dresses of any kind (though mostly short and shifty or summery) are about
1300LE. Basic canvas shoes are for 500LE,
while simple foam flip flops sell for 350LE.
The store's
walls match the brand's sailing theme colours in classic navy blue and white, with
dark shelves and displays in a multi-level setup, while interestingly quirky
photos and memorabilia hang in black frames in the stairway. Various architecture books strewn about round up the touches of vintage Americana–
but is all this enough to warrant the prices and make us want to buy
things? Not neccessarily.
In
the end, the store is pretty and the clothes are nice to look at; but
realistically, there is nothing fantastically spectacular about a Tommy t-shirt
that justifies paying up to 750LE. And the staff seem to know it: they can smell the green, or lack
thereof, when you walk in; meaning service can be intimidatingly attentive for
those who just want to browse through the racks in peace.