Top Toys: Gifts for All Occasions in Dokki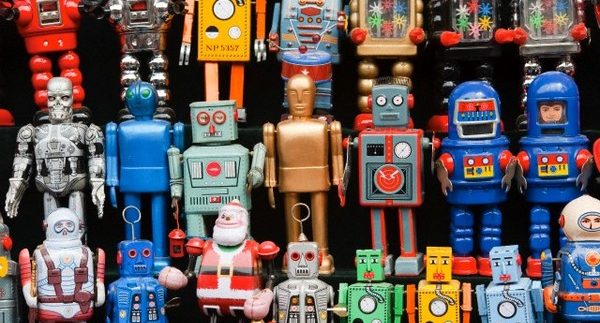 Stretching over three separate, bright red shops on Dokki's Mossadak Street, Top Toys certainly looks like the place to head if you're looking for some gifts for the kiddies.
Each shop sells a different genre of product. With Christmas looming and a long list of requests, we first headed to the toy shop, slap bang in the middle of the trio of shops. The shop seems smaller than it is as it's crammed from floor to ceiling with merchandise – had we been children, we wouldn't have been able to contain our excitement. We went in looking for some Lego, they didn't have any, but we came out with so much more.
The toy section for little girls is the largest and stocks everything a little princess could ever need. From the ones we were tall enough to see, life-like dolls go from anywhere up to 400LE and come with all sorts of accessories; prams, bottles, baby-grows and more. Surprisingly, there was a very small range of genuine Barbies, costing about 150LE.
However, Top Toys stock a huge range of unbranded figurines and Disney princesses, the cheapest costing just 10LE. We picked up a imitation princess-type Barbie with a puffy pink dress and four other outfits for just 65LE. We also bought a sheet of giant Disney princess character stickers for 20LE.
The boys section is somewhat smaller than the girls' but is stacked with all the usual action figures, wrestling toys, cars and train sets. We bought a toy gun which shoots soft tubes that stick on the wall for 45LE and a fun, small, jumping figure for 25LE.
We quickly browsed the stationery section which stocks everything little ones need for school. We spied many novelty notepads, pencil cases, pencils and pens, notably Spongebob and Cars for boys and of course, pink items for girls. A pack of pencils cost just 7LE whilst a complete set of gel pens costs 12LE.
We also noticed that Top Toys has a huge section of DVDs and Playstation games, arts and crafts sets (50LE+) and novelty children's watches. At the time of our visit, they were also selling loads of Christmas decorations; tinsel, baubles, hanging snow flakes, fairy lights, and even fake trees – tiny ones (5LE) and medium sized ones (65LE). We bought a tiny one which subsequently broke when we were decorating it with our packet of six shiny baubles (5LE), but, we got what we paid for and it still ended up looking quite pretty.
Next, the shop furthest to the left sells all sorts; almost anything useful to the average hoarder. The shelves were stacked with mostly bric a brac in the form of glittery key rings, ash trays (20LE), decorative or plain photo frames (40LE-200LE) and photo albums. Small trinket boxes (10LE), cute Hello Kitty tissue box holders (40LE) are on offer, while strong smelling incense and candles start from 10LE up to 40LE, and mugs, including some imitation Starbucks ones, sell for 30LE.
In here, they also offer a wrapping service with a wide range of brightly coloured paper (15LE per metre) and fabric wrapping (20LE per metre). Helium balloons for all occasions are also available from 30LE all the way up to 120LE.
Last but not least, the third outlet is a fancy dress shop which stocks hundreds of costumes for both children and adults which change depending on upcoming events and seasons. When we went, the little shop was crammed with Christmas outfits, from cheap but effective options to the more pricey ones which could cost up to 600LE. They also sell accessories, masks and wigs.
Although it might take a while to sort through the mountains of stock in each of the Top Toys shops, it's probable that you'll eventually find what you're looking for, and more. The shop assistant is usually on hand to help and seemed to navigate their way around the organised mess much better than ourselves.