TopShop: Bringing London Fashion to the Capital
Maadi City Centre/Carrefour, Shop #43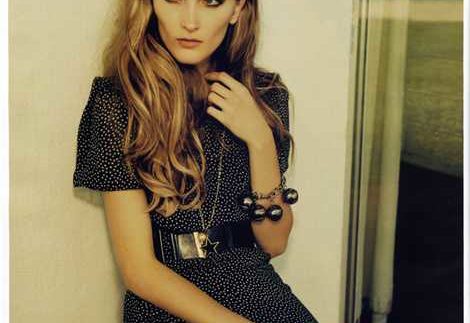 Roundly acknowledged as a fashion great akin to the likes of Selfridges, Bergdorf Goodman and Browns Fashion, but without the hefty price tag, TopShop has definitely come a long way since its days as a relatively cheap British high-street store. Revamped and revived by Philip Green, TopShop now straddles the world of fast, easily accessible, very affordable and trendy fashion like no other. Its flagship fashion emporium in Oxford Circus is worthier of a visit than Big Ben; not that tough a choice when you weigh up retail therapy versus an old monument.

While international branches of the store may not be on a par with the original, they still provide a fashion gateway that many strive for but rarely achieve. TopShop's City Centre Maadi store, commonly known as Carrefour Maadi, has a little bit of everything, thereby whetting our fashion appetite without really satiating it.

You'll find samples of everything TopShop is famous for, such as the shoe bar, the denim brands, lingerie, accessories and, of course, the clothes. What you won't find, however, are the lines that have moved TopShop from blah to wow, such as the designer diffusion and vintage collections. While it is known abroad for having somewhat affordable fashion, that rule doesn't necessarily apply here in Egypt: once taxes and customs are calculated, expect tops to start at the 250-300LE mark, while shoes sell from 150LE for ballerinas all the way up to 700LE if they're members of the 7-inch-heels club. Having said that, you can pick up one or two items that are moderately priced and very much in tune with the fashion loop. This is a major point as most other international brands in Cairo tend to stock collections that are several seasons old and at prices that would lead you to think they're fresh off the runway. Something will catch your eye, whether it's plastic red sunglasses, flower-print canvas flats, Breton-style tops or quirky yet very adorable underwear. Their maternity line isn't bad either; a very marked change from the shapeless and fashion-challenged styles one tends to find elsewhere. Pregnant or not, you just might be inclined to buy.