Tradeline: Supplying Egypt with the iPad
CityStars, Omar Ibn El Khattab St.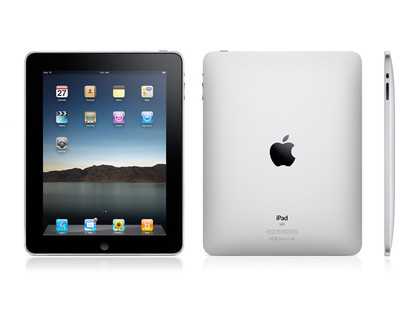 Cairo is not short on shops
supplying the trendiest of tech gear, and even though Mac products and iPhone
accessories are the same everywhere, not all shops have what we need. We've called off the search team though
because we've finally found it here in Egypt: a shelf fully stocked with
iPads is found at Tradeline in Citystars.
Heavily guarded by nearly all the shop's salesmen at the front counter, the
dozen or so iPads on display were impossible to get close enough to at the time
of this reviewer's visit. There was no option of picking up the box and
checking the price on this pretty little gadget; a step toward the product was
met with a defensive block by one of the serious members of Tradeline's staff,
who are trained to service all Apple products. Although we couldn't get an up-close view of the boxed up iPad; many
other Apple products are on display for customers to test before purchasing.
Macbooks on display include the original for 7790LE, the Pro with a 13-inch
screen for 8999LE and a massive17-inch screen Pro for 17499LE. Sleek desktop iMacs with the computer built
right into the large monitors are available en force, as are the iPods: the
64GB touch sells for 3799LE, though an 8GB Touch is priced much lower at 1979LE.
iPod shuffles sell for as little as 499LE and the nano sells for between 1290LE
to 1590LE.
In addition to Apple computers, mp3 players and phones; Tradeline has a
good variety of accessories. Bose,
Altec, Griffin, ihome and incase are all well represented at this shop; so charging
your iPhone and iPod simultaneously is made easy with the Griffin PowerDock 2
(355LE), while the Altec Lansing speaker system with remote control (1680LE)
produces great sound quality. The tiny
X-mini-orb-shaped speaker is portable, adaptable
to your computer or iPod and affordable at 285LE.
While Tradeline has a great selection and organised layout of Apple
products at slightly lower prices than some of the other shops that we've visited,
spending more than a few minutes in this shop may put some customers over the
edge.
Aside from the fact that nearly all of the salesmen are huddled around
the cash register rather than on the sales floor answering questions, the
techno beats blaring from the speakers in Tradeline can be heard loud and clear
from the Citystars hallway.