U Turn: Thrifty Men's Clothing in Heliopolis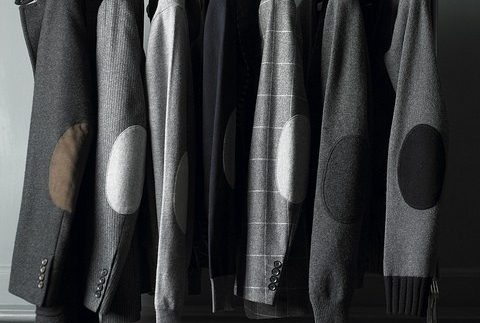 With other branches located in Mohandiseen, Nasr City and Mall of Arabia in 6th of October City, the Heliopolis branch of U Turn is on the Orouba Road, positioned in between competitors, OR and Daniel Hechter. Strictly men's clothing, the lower level of the shop focuses on casual attire, while the upper level carries formal wear including suits.
There is something unique about U Turn, despite the fact that they merely provide copies of world class cuts, albeit very good copies. With several branches around the city, the shop has made a name for itself, almost as good as a name as they would earn by creating something original. But the truth is, U Turn import all their clothes from Turkey and that gives them the advantage of selling the same merchandise at a cheaper price than its local counterparts.
The jeans cost around 350LE and come in different shades of blue and navy blue made with tough denim and a range of cuts. A selection of t-shirts and shirts are available between 100LE-200LE, while some Turkish brands can reach up to 250LE – these are most suitable if you're looking for an original piece of clothing to wear. Make sure to check out the row of chequered shirts to your left as you enter the shop. There are also leather jackets and coats starting at the great price of 450LE, reaching no more than 600LE.
Moving onto the top level, we were pleasantly surprised with the variety of suits in style, colour and models. The prices range between 900LE-1900LE and are Italian cut, though Turkish made. You'll be able to find whatever you're looking such as slim fits for very reasonable prices. For a total of 1300LE you can buy yourself a whole new outfit including the suit, shirt, shoes and even socks – leaving you feeling like the chicest man in town.
There is also a selection of blazers sold separately and would work for both casual and more formal occasions. They come in a bunch of colours such as blue and khaki, priced between 400LE-600LE.
The shoe collection wasn't particularly enticing, carrying mostly casual options though the variety as a whole wasn't very big. The general price tag for a pair is 300LE.
The atmosphere in U Turn is a pleasant one, with staff who are efficient and helpful without crossing the line into being overbearing. It pays to ask; they are happy to help and make suggestions. With every corner offering something different, we suggest you check it out as soon as possible.