Voila Luxury Foods: Cairo's Newest Specialty Foods Shop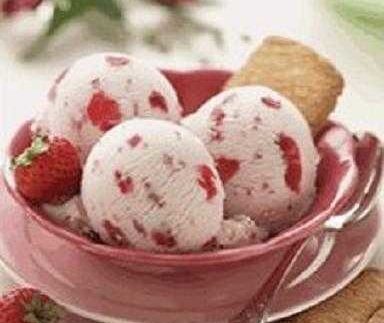 Cairo's penchant for fine dining and gourmet cuisine is no secret; the trend has been given away by the rising number of online and catering venues
springing up all over the Capital in recent years.
For those who melt at the mention of
imported Gruyère cheeses, exotic spices, fresh herbs, berries and other fine
ingredients; online gourmet foods service Voila Luxury Foods has recently
opened a shop near the Zamalek Residence Hotel (formerly the Safir Hotel) in
Zamalek. This means that if you are tired of clicking through their glossy
website, and would rather not brave the crowds surrounding their Mohandiseen
branch, and prefer to inspect merchandise in person; the opportunity is now at
your fingertips.
Located on Mohamed Mazhar Street, the small shop
space is devoted mostly to spices, condiments and pastas. A deli fridge contains
sliced salamis, pestos and cheeses, while a freezer is stocked top to bottom
with ice cream. Voila is the proud exclusive carrier of Ben & Jerry's ice
cream in Egypt,
which is sold for 49LE a pint and 20LE for a bite-sized 3.5 oz container. Gasp
away at the high prices– they are still beaten by the slightly higher rates of
Haagen Dazs, which sells for well over 50LE a pint and 24LE for the 3.5 oz
containers.
Customers are first greeted by shelves of
pastas, from Alb Gold varieties (from around 20LE to around 35LE) displaying
large shells, tagliatelle and semeli, strozzapreti, and orecchiette.
You can find a variety of sliced
Italian-imported Casamia deli meats, from pepperoni beef salami (around 25LE),
sweet beef salami and beef bresaola, vacuum-packed and available for between 25LE
and 50LE. Lockfyne smoked salmon is also available for 110LE.
French gourmet provider Terre Exotique is featured
prominently in the shop, providing everything from gorgeous, coarse pink
Kashmiri diamond sea salt (65LE) to curry and Cajun spices. Glass pots contain
salade de fleures, an eclectic mix of dried blossom culinary spices, as well as
dried rosebuds.
British label The Fine Cheese Co. provides a modest selection of sharp cheddars. French
food company Mill Crèpes boasts boxes of gourmet cocktail crackers; while
British label Buitman occupies an entire shelf of croutons, spiced wafers and
seasoned, boxed bread snacks. Cottage Delight presents an extensive collection
of preserves, from traditional raspberry jam to the more intriguing rhubarb-ginger,
for 50LE to 60LE. The label also has a few glass jars of old-fashioned sweets,
from boiled lemon drops to striped hard candies.
For savoury preserves, look for the Cottage
Delight apple chutney (31LE) and hot mustard (24LE), while Roka cheese stick
crackers are available for 26LE.
Rows of colourful sugar sprinkles by Zuk
Zak are available in colours from pink to green; the industrial-sized bottles
would be perfect for preparing holiday cookies.