Voila Luxury Foods: Gourmet Shopping Heaven in Cairo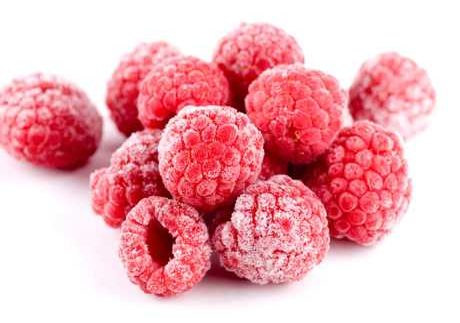 If you're anything like us, you've suffered the ennui of searching for key imported cooking ingredients in the Capital, at least once or twice. Do you sometimes find that Metro, Alfa or Seoudi just do not provide the high-quality ingredients you crave for the dinner party that has to be absolutely perfect?
Voila Luxury Foods may be the answer to your kitchen prayers. It has been credited as Egypt 's link to hard-to-find gourmet items, and the product list looks promising indeed.
While some of us are accustomed to drooling over accessories and couture, it looks like gourmet food sites are bringing us the new must-have trend. Italian shoes? So passé. Now it's the rare Italian cheeses and French pastries that are making foodies all a-twitter. With sites like Voila, we now have the key: Egypt's link to delights that are often associated with European bistros, New York restaurants and five-star dining.
While few other stores offer the range of rare and delicious gourmet items on sale at Voila, the prices are significantly higher than the market average. If presentation, rich colours and artfully packaged foods entice you and you are willing to accept the hefty price tag, then Voila is your one-stop shop. You can order high quality Scottish smoked salmon, thinly sliced and incredibly fresh (around 70LE for 100gm) or black truffle oil imported from France (75LE for 100ml).
Whether it is hard-to-find raspberry nectar (199LE for 60gm), delicious Haagen-Dazs vanilla ice-cream (89LE for 500ml), handmade Italian pastas, fine French cheese like Bleu D'Auvergne (56LE for 100ml) or Beluga caviar (2585LE for 50g), Voila has it all. You can browse their online shop for its selection of foie gras (400LE for 400gm), crème échiré, truffles and fig chutney, in addition to sauces, and gourmet teas and coffee beans (Whittard and Café Corsini among other labels). The site runs a slide show of mouth watering gourmet ingredients that make you want to board a plane to Paris or spend a week feasting in Italy .
While fellow gourmet food retailer Gourmet Egypt is a tough contender to Voila, the two sites are slightly different: Gourmet Egypt focuses more on imported fish, meats, cheeses and vegetables, while Voila is more about the sauces, condiments and ingredients that will turn a bland meal into a memorable one.
To order online, register your address, add your internationally accepted credit card, and your luxury indulgences will be delivered to your door. However, some highly popular items are out of stock; and one never knows when they will be replenished. Apart from its Dokki branch, Voila is in the process of opening a store on Mohamed Mazhar Street, Zamalek; so you can choose whether to browse along the shelves or surf the site: both options will surely whet your appetite.