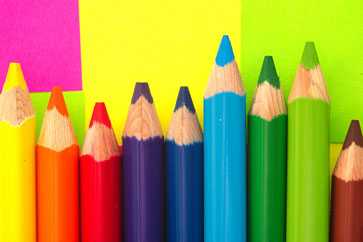 Volume 1 in Maadi is a place where nearly all your stationary wishes are granted. A well known landmark in Maadi's Degla area, the store is split into two sections: the top floor with an above ground entrance has books, magazines, calendars, newspapers and more, while the lower level caters to creative types and stationary lovers.

This venue is primarily recognized as a book store, but the arts and crafts, stationary and gift section certainly makes a name for itself. The best part of the upper level bookstore is the magazine and newspaper section, where nearly every regional English and Arabic publication can be found. There is also an ample travel section where you can pick up guides for visiting Europe, Asia, or destinations closer to home. The graphic novel section is a bit shabby, housing mostly paperbacks Archie comics from the early nineties. Also available is a nice assortment of gift-appropriate coffee table books, and a children's section for toddlers to grade-schoolers.

Downstairs you can find everything from paints, pastels, glue sticks and glitter to rolls of wrapping paper and bits and bobs to keep those art projects interesting. Shopping for gift cards? Need to add a bit of pizzazz to that last minute birthday card? Volume 1 is the go-to place for tinseling things up.

Also a place for professionals, Volume 1 sells calendar diaries, planners and address books in more varieties than you may know what to do with. Try the gift wrapping section as it has everything from silk bags to creative gift labels.