Wadi Food: Organic Mini-Market in Zamalek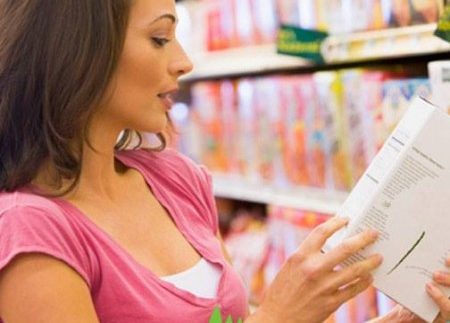 A common household name in Egypt, Wadi Food is a local brand known for its olive oil, olives and other varieties of pickles. Recently, walking along Mohamed Mazhar Street in Zamalek, we happened to notice that Wadi Food opened its very own shop; recessed within the block of buildings, the simple, fresh exterior was appealing and duly lured us in.
Expecting to find a slightly expanded range to what can be found in your everyday supermarket, we were pleasantly surprised to find the Wadi Food shop to be more like a mini organic market, rather than a monotonous display of familiar products. The layout itself is clean and organised, with the two walls along the left and right sides of the rectangular space filled with foods. The colour scheme complements the branding, accentuating varieties of brown, green, and red, while the displays themselves are neat and quaintly accessorised.
To the right of the shop us is the fresh produce. One can find the usual items such as tomatoes, cucumbers and other standard vegetables, while dry green olives are also sold in a bunch, while a packet of hot red peppers went for 3LE. Moving along the shelves, organic eggs, mini barrels of all sorts of whole, fresh olives that are spooned out and sold in a container. A portion of large Kalamata olives was the most expensive at 30LE. Special olive oils are available on tap further down the line, and come in a range of flavours including garlic, thyme, chilli and rosemary (20LE a bottle).
On the facing wall, standard Wadi products are on display including canned foul, pickled onions, olive oils, olives sold in a jar and tepanade. Then there are all sorts of herbs, rubs, spices, condiments and other types of oil available as well. A handsome-sized container of ginger costs 22LE, as does one of cumin, while nutmeg is sold at 73LE; a bottle of rosewater stood at 11LE. There are a variety of oils that come in small bottles, including cardamom (6LE), zaatar (6.50LE), and bitter almond (4LE). A decent selection of honey can also be found, with one from Sedr Gabaly reaching 170LE a jar.
At the end of the shop there is a freezer with a choice of meats such as rabbit (45LE/kl), quail (20LE for two), and cuts of chicken including chicken filet (50LE/kl). A fridge stands nearby with an assortment of cheeses such as halloumi, feta and goat's cheese, all ranging about 20LE for a packet,as well as other dairy products such as Syrian labna, which stood out with a price tag of 47LE.
Overall, the Wadi Food shop sets out to provide a complete shopping experience focusing on fresh and organic produce. The interior itself is pleasant and welcoming, while the staff at the time were helpful without being invasive. However, with several factors working in its favour, we wonder if this little shop is getting the attention it deserves.