Wady Craftshop: Egyptian Crafts for a Good Cause
5 Michel Lutfallah Street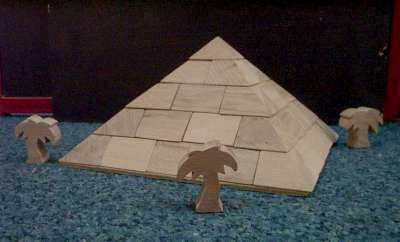 On a recent
excursion to Darb
17 18 during the Ramadan Mawaweel festival, one of the many tables selling
Egyptian jewellery and other crafts stood out from the crowd. When we inquired as to where these beautiful
handmade Egyptian goods could be purchased after the festival, we were told all
about Wady Craftshop in Zamalek.
Admittedly, this shop had previously slipped under our radar
because of its clandestine location, but now that we've found; it we anticipate
many future returns.
The Wady
Craftshop is located on the grounds of All Saint's Cathedral behind the Cairo Marriott
in Zamalek. Aside from a few books by Naguib Mahfouz and the National
Geographic Society, nearly all of the shop's merchandise is handmade by
disadvantaged communities in Egypt
such as widows, prisoners, the deaf and refugees. Wady Craftshop is a great
place to find gifts and support the less fortunate.
Similar in
concept to The
Fair Trade Store, Wady Craftshop has a much smaller selection of goods
overall, yet they excel in a few categories.
The jewellery selection at this location is wide, varied and well-priced.
Everything is on display, from simple strands of beads to wrapped colourful
stones, to intricate metal work necklaces. Prices range depending on style, but
most necklaces on offer were between 30LE to 70LE. A selection of earrings and bracelets is also
available, as well as a few rings.
Coasters,
boxes, crosses and other decorative items inlaid with mother-of-pearl at Wady
Craftshop may not have the same level of craftsmanship as some of the best that
you see at Khan
El Khalili, but mixed with bright colours of paint; they were some of the
more creative mother-of-pearl home accessories we've seen in a while.
The small
selection of children's clothes was nothing to rave about; but we loved the
thick canvas tote bags, painted with graphic designs and political messages (between
35LE to 60LE).
A few of the wooden toys and brightly coloured embroidered photo
albums had slight defects, leading us to believe that each product should be
carefully inspected before purchased.
Overall, Wady Craftshop has a nice
selection of handmade products that make great gifts for your socially-conscious
friend.