Zara: Trendy Essentials with Steep Price Points
City Stars, 2nd Phase, 2nd Floor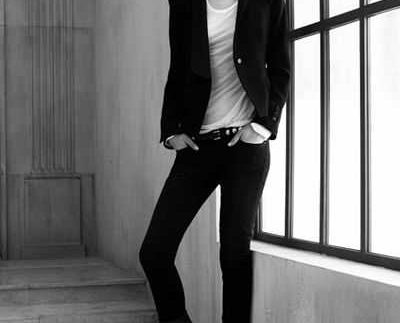 When the rumours of Zara coming to Cairo first began to spread, fashion lovers in the city couldn't wait for its grand opening. The result has been a bit underwhelming. It's not quite the fashion Knight-in-Shining-Armour that most Cairene fashionistas were hoping for, but it still offers a viable option for slightly higher-end casual wear in a city where options are quite limited.

The good news is that Zara in City Stars stays current. For all those aching for the leopard-print, knee-length coats that seemed to be in every major shopping city except Cairo last winter, Zara was the only place that tapped into the trend. And who could have missed the Balmain-inspired military jacket explosion in the Spring 2009 collection? Again, Zara was the only store in Cairo that pulled off wearable and fashion-forward options for Cairenes.

Another plus for Zara is that it seems generally well-stocked, unlike many stores at City Stars that run out of sizes within the first few days of a shipment. If possible, avoid weekend afternoons unless you enjoy fighting to find your size. Zara also has a large Men's section, which means not feeling guilty when casually suggesting a quick peruse to boyfriends while strolling by.

The bad news is that the price point is well beyond anything expected and does not reflect the actual quality of the garments. At Zara, a shopper can expect to pay up to three or four times the price of a comparable garment at H&M. Although Zara's garments are usually more fitted and body-conscious, this does not mean that the garments are actually well-constructed; so get ready for missing buttons and torn linings after a month's wear. Often the huge price jump isn't really worth the difference between the quality of Zara garments and that of cheaper alternatives that tend to be less hip like H&M and United Colors of Benetton.

When visiting Zara, expect a slightly more upscale H&M that's far less affordable. Jeans prices generally start at 500 LE, knit dresses start around 300 LE and a tank or basic tee starts around 150 LE. Although Zara might not be the best deal in town, if you're looking for that special piece or this season's hottest trend, Zara is definitely worth checking out.

There are a total of three Zara stores in Egypt. Two are in Cairo, City Stars in Heliopolis and Maadi City Center in Maadi. There is also a location in Alexandria, where the branch set a new record for the highest profit margin of Zara stores in the Middle East the weekend after the branch opened last fall.

Zara Home is soon to open up on the ground floor of City Stars. The first Zara Home in the Middle East, fans will need to wait and see what the Cairo branch will come up with. Zara Homes in Europe carry affordable bedroom, bathroom and living room basics as well as accessories. Surely the Cairo store will put its own spin on the label, but will it be the same idea as the clothes store upstairs (outrageous prices for decent quality) or a breath of fresh air? Zara lovers will have to wait and see.