Boutique Hotels in Cairo: The Ultimate Guide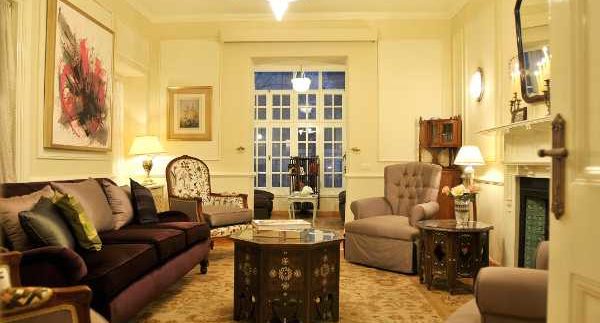 The boutique
hotel is quite a new concept to the Egyptian hotel industry. Essentially, a
boutique hotel is a small hotel with a limited number of rooms (think ten to
fifty rooms), each of which is uniquely and creatively designed. The hotel
itself offers high-quality, personalised services from breakfast in bed to individualised and luxurious tours. Think of a boutique hotel as the opposite
of mass-produced package tours; it promises a unique and intimate hotel
experience, but usually at a hefty price tag.
There are four
boutique hotels currently operating in Cairo,
with many set to open in the next few years.
Villa Belle Époque: Hidden on a quiet side street in Maadi, Villa Belle Époque
is a beautiful white-washed villa that dates back to 1907 and once lay on the
Maadi Nile banks. The villa is designed like that of a colonial summer house,
with large French windows, a quaint backyard with casually laid out armchairs,
and a tiny front yard with an even tinier swimming pool surrounded by shady and
sweet-smelling guava, lemon and mango trees. The hotel has just thirteen rooms,
each named after an Egyptian city with its own spacious balcony. The hotel's
lounge and living rooms combine old French glamour with elements of
contemporary and traditional Egyptian designs. Spontaneous bursts of colour are found throughout the hotel, from the
Warhol-inspired pop prints on the first floor landing to the large contemporary
art pieces hanging in the living room; it's always stylish and spontaneous.
Apart from its excellent dining space, the hotel
also offers tailor-made tours of Cairo,
including high-tea by the Nile and winter
bonfires.
Perks:
Custom-tailored tours, quiet and excellent dining space, relaxing atmosphere
Downside: the
hotel is smack dab behind the police station and right next to a mosque, so it
can get quite loud during prayer time.
Hotel Talisme Du Charme: Located in the heart of Downtown Cairo
just off of Talaat Harb Square,
the Hotel Talisme Du Charme lives up to its name: despite its inconspicuous
sign and rather rough-looking exterior; the hotel is a charmingly decorated and
comfortable space, where guests enjoy personable, friendly service in a fashionably
designed interior. Located on the fifth floor, the hotel's windows are usually
shut and shaded to keep out the bustle and noise of Downtown Cairo. The
interior decor is dominated by traditional Egyptian fabric prints, shades of
dark red, sand-yellow and earth-brown, and mashrabeya and chandeliers. Each
room comes with a TV with satellite channels and an A/C unit, and every
bathroom comes with a standing bathtub and detachable shower head. The hotel's
reception includes the front desk of Adventure in Egypt,
a small travel company that arranges personal guide tours to the Giza Pyramids
and Sakkara, as well as to further locations such as Luxor. The hotel offers free Wi-Fi and
computers are available to use, and there are two main lounging spaces in the
hotel where you can relax and enjoy a cool drink.
Perks: Quiet rooms,
friendly service and a 15-minute walk from the Egyptian Museum .
Downside: The noise and pollution of Downtown Cairo may
make it hard for you to enjoy breakfast on your balcony.
Le Riad Hotel De Charm: Following the recent renovation of Old Cairo's
Muezz Street,
Le Riad is a perfect spot from which to enjoy the cobblestone street's
rediscovered glory and the fascinating architecture of some of Cairo's oldest buildings.
Opened in 2009, this quaint boutique hotel has just 17 rooms, each of which is
decked out in vibrant colours and lively traditional Egyptian prints, and
beautiful bathrooms with Acqua di Portofino toiletries and fluffy robes to sink
into. The hotel's superior suites have balconies overlooking Muezz Street, and all rooms come with
Wi-Fi, a CD and DVD player and a TV with satellite channels. Probably the best
aspect of Le Riad is its beautiful rooftop terrace, where patrons can enjoy
their meals or just lounge around with a strong cup of coffee.
Perks: Superb
location in Old Cairo, incredible rooftop terrace, great food and luxurious
bathrooms.
Downsides: The
dining facilities are not open to non-guests, so you can only enjoy the terrace
view if you're staying the night there.
Longchamps: Located on the fifth floor of a
nondescript building in the heart of Zamalek across from the faculty of Fine
Arts, Hotel Longchamps has been operating as a family business since 1953 and
its owner Hebba Bakri continues to greet guests warmly and make their stay
comfortable and intimate. The hotel was recently refurbished, with each room quaintly and chicly decorated. Breakfasts are small and simple, consisting of
yoghurt, jam and pancakes, and can be enjoyed on either of the hotel's
terraces. Longchamps is very moderately priced for such a boutique hotel, and
it's close to several cafés, bars, shops and art galleries in Zamalek,
as well as a fifteen-minute taxi drive away from the Cairo Opera House and Downtown Cairo.
Perks: Quiet
location, peaceful terrace, friendly and familiar atmosphere, and very
reasonable prices.
Downsides: Zero
parking spots, elevator has a reputation for jamming, and hotel is not as
luxurious as other contenders.