Cairo to Aswan: Everything You Need to Know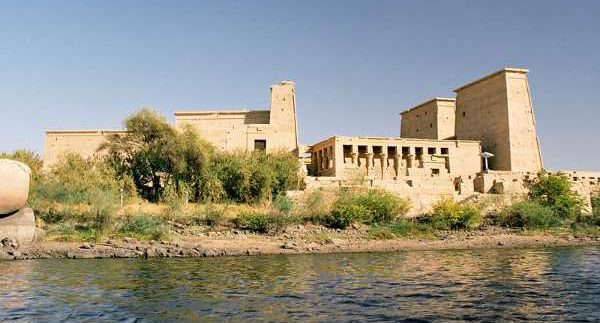 Any mention of Aswan brings a smile to the faces of Cairo locals longing for
a relaxing holiday. This cheerful city is home to the vibrant Nubian culture
with a simpler lifestyle and a more relaxed pace of life. Aswan is also a
popular winter destination for many Egyptians, where you can escape the crowds
and noise while taking in some local culture and soaking up the sun.
Getting There:
Aswan is famously accessible by overnight train. Sleeping cars are available
for around 550LE, but roughing it out in normal first-class seats for around
250LE will save you considerable cash. Foreigners beware: you might be asked to
pay the fare in US dollars, no excuses accepted. Why not skip all this hassle
and catch one of the moderately priced roundtrip flights from Cairo to Aswan?
Plane fares on Egypt Air currently
average at 800LE and will get you there in a mere 45 minutes, leaving much more
time for exploring Aswan. If you do take the train; bring snacks, drinks and
water for the long haul and enough foreign currency to buy your return ticket
so that you don't get stuck.
Where to Stay:
Aswan has a variety of hotels in every price range. Built in 1899, the
famous Cataract
Hotel is currently under renovation and will reopen in 2011. The newly
opened Moevenpick
Aswan is a great option for five-star luxury at reasonable prices. Some
four-star hotels such as the Pyramisa
Isis Island and the Iberotel
are available, but Aswan also offers homey three-star hotels at great
value. Try the Isis
Corniche Hotel in the heart of the city or the Sara Hotel, which sits on a
mountain above the city with a pool and sweeping views of the Nile.
Dining Out:
Gourmet dining is not Aswan's forte. For this reason it pays to check out
restaurants in the nicer hotels. The Orangerie Restaurant at the Moevenpick
serves Indian food and European classic fare; it's a great choice for an
elegant evening out. Some basic restaurants in town serve kabab and kofta,
pasta and Arabic salads at reasonable prices. An exception is Chef
Khalil Restaurant off the souk in town. This place is touristy but has
character, and the menu choices get a bit more creative than other similar
places. Make sure to try out the local karkadeh: freshly made, delicious and
refreshing. Sample the drink at the Nubian
House Restaurant in the hills to catch a great breeze and lovely Nile
views. Another great way to enjoy a meal in Aswan is to take a picnic on a
felucca; ask your hotel if they offer picnic lunches for sale or drop by a
local market for snacks, drinks and sandwich supplies.
Things to Do:
Of course, most people visit Aswan for its ancient monuments. Don't miss Elephantine
Island, the Philae and Kalabsha temples, the St. Simon
Monastery or the Mausoleum of Aga Khan. If you have extra time, a
day trip to Abu Simbel can offer even more ancient ruins for exploration.
Aswan's monuments are amazing, but it's worth checking out the more
contemporary sites. Head to the Nubian Museum; a gem among Egyptian
museums with its modern architecture and labelled displays. This world-class
attraction is full of interesting information on Aswan's native population and
the impact of the High Dam on their culture.
With this context in mind, pay a visit to the High Dam, the most
controversial and symbolic of President Gamal Abdel Nasser's projects. For
obligatory shopping, head to Aswan's vibrant souk, where all manner of
souvenirs can be found, in addition to the city's famous spices, dried karkadeh
and colourful local embroidery. Aswan's small size makes it easy to see a lot
of things in a short time, but make sure to leave some hours for relaxation by
the Nile or by your hotel pool: leisure with a dash of culture is what this
unique city is all about.
Aswan is a city that merits a visit by tourists and Egyptians alike. So,
consider skipping one weekend in Sahel or Ein Sokhna and jet down to Aswan for
an alternative weekend experience.