Top Fifteen Sights to See and Things to Do in Cairo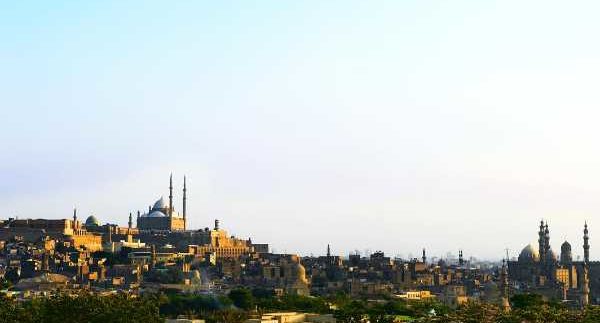 One thing that we
adore about Cairo is the eclectic mélange of the old and the new; from the collective
centuries of architecture extending from ancient ruins all the way to Cairo's
newest skyscrapers, to the endless options available for cultural exploration
and entertainment.
With that in
mind, and after hours of arduous deduction, we've compiled for you a
wide-ranging and highly recommended list of Fifteen Sights to see and Things to
Do in Cairo. In midst of the chaos, don't miss these must-see experiences to consider.
Ancient History: Attempting to fathom the history this city was not only built upon but
thrives on until present day, is needless to say, exhausting. Beautifully old
and enormous in size, the Giza Pyramids pretty much take the cake with their 2560 BC birthdates; they truly are
a sight to behold. Entrance into the Great Pyramid's chamber is an extra
expense and rather disappointing. While you're there, hitch a camel through the
vast desert. Next on the list is Coptic Cairo. From the
roman walls to the winding streets and archaic houses of worship (some dating
back to the 5th century), this area is brimming with exquisite beauty. The energy
flowing from the richly dense history here is undeniably contagious. 20km Northwest
of Cairo, the Birqash Camel Market is a lively cultural centre for
trade and business that spans back thousands of years.
Medieval Architecture:
Cairo's architecture is sprawling in style and ranging
from the mystery of the ancient to the powerful neo-modern. The heavy, medieval
influence is visible throughout the city and experienced best through a walk
down Muezz Street. Lining
the street are buildings bearing fine-detailed
mashrabeya and ancient oriental designs as well as some of the oldest stone
structures around. Built in 1648, the stained-glass Beit El Suheimi building is
now a cultural venue hosting various performances on a weekly basis. East of
the street is Cairo's largest market, Khan El Khalili. A complete sensory overload, the market is a maze of alleyways
overflowing with souvenirs, spices, handmade crafts and more; making it a
bargain hunter's paradise.
Contemporary Style: Though the Citadel was originally
built as a fortress in the 12th century, its medieval architecture was quickly
overturned by the building of the Mohammed Ali Mosque in the early 1800s.
Perched atop a hill overlooking Cairo's hazy skyline, the expansive grounds is
an ornate attraction for locals and foreigners alike. A few kilometres over is Azhar
Park; known for its luscious, sprawling green space stylised with fountains
and blooming flowers. Originally designed as an economic development project, the
park is a picnic paradise and an enticing space for children to run free.
Modern life: If there is one subculture that Egyptians are particularly fond of,
it's food. Food is everywhere and everyone loves it. The cosy and ever popular Taboula consistently
serves up some seriously savoury mezzas, while La Bodega is known
best as the early evening hot spot with a full-scale menu and a swanky bar. Cairo
is by no means short on elegance either. Opened in 2009, Tamarai is a prime
location for all-night partying and celebrity sightings, it doesn't fall short
on its menu choices either.
Off The Beaten
Path: Is there anything better than having that favourite hole-in-the-wall
joint that always feels like home? Foul Mahrous seems
like nothing more than a street cart serving up the Egyptian national cuisine,
but it might quite possibly be the best foul recipe that your taste buds will
ever encounter. A paradise for carb lovers and open since 1950, Abou Tarek is a notch above the rest when it comes to its signature dish of koshary. Down
the street is Horreya, providing us with one of the cheapest beers in town and
an irreplaceable atmosphere. For a look into the traditional arts and music
scene, Makan is a quintessential
space that promotes the dying arts and traditional crafts in Egypt. Townhouse Gallery has made a name for itself through its contemporary art venue and
involvement with the surrounding community. A gift shop is on site and an ahwa
is right around the corner.