500 Days of Summer: Love Remembered
Chloe Moretz

Geoffrey Arend

...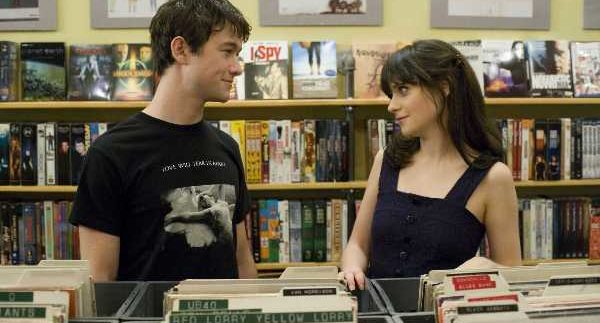 Every now and then a small-budget Indie film with recognisable stars gets released and ends up becoming a sleeper hit with critics and fans alike. Films such as Chasing Amy and The Good Girl proved that you can strike box-office gold with a great, original script, a cool soundtrack and young stars willing to buck the trend and do something of quality. Add to that list 500 Days of Summer.

If you're a fan of films that have a certain appeal about them, that je ne sais quoi, than this one will definitely get added to your collection. A quirky film that is a memory-driven insiders glance at a failed romance seen through the eyes of Tom played by Joseph Gordon-Levitt – he of 3rd Rock from the Sun fame.

Tom is a greeting-card specialist writer who wants to become an architect and discover true love. Summer (Zooey Deschanel) is a 50's-styled beauty who believes love and marriage are irrelevant and goes with her immediate emotions. Love, in her mind, is a modern construct to hold people back from living.

The film follows Tom's recollection of the 500 days spent with Summer and jumps from one moment to another, largely focusing on the positive moments he spent with the girl, though the trouble-filled moments are there, lurking below the surface.

Both Gordon-Levitt and Deschanel play their parts well in making the film the quality and enjoyable endeavour it is, perfectly creating a world that is at once sweet and funny, but infuses the everyday struggle many people have to work through relationships, or even create them.

Had it not been for Deschanel, the audience would certainly have hated Summer, but the way the actor takes on the role, creates an almost endearing quality about her that is surprising – a definite upside to what in the past had become almost monotonous acting on her part . Gordon-Levitt also lives up to the cast, making Tom a sweet and neurotic young man in the throes of love with a person that will never be with him forever.

Although refreshing to many, the major drawback of the film is the writing. It reveals the hip witticisms are not really there and the film swims mostly inside the writer's head without truly coming forth into a real world context with the time and execution needed to take it to the next level.

Nonetheless 500 Days of Summer is entertaining and at least makes one think at times throughout the film about falling in love and relationships; a definite breath of fresh air in comparison to most 'romantic' films released recently.