A Most Wanted Man: Slow-Burning, Old-Fashioned Espionage Thriller
Daniel Brühl

Daniel Bruhl

...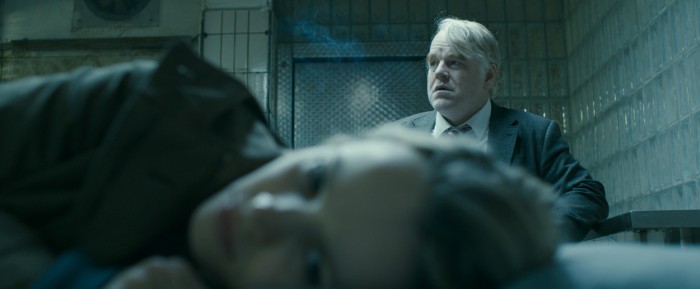 Based on John le Carre's espionage novel of the same name, A Most Wanted Man marks the very last full-scale performance for the late Phillip Seymour Hoffman, whose captivating and absorbing role as a cautious and weary spy-operative, not only adds to his already-glowing repertoire, but also serves to be a genuinely sad reminder of just how much he will be missed from the big screen.
Directed by Anton Corbijn, A Most Wanted Man is set in Hamburg, Germany – the city revealed to have been the main hub for the 9/11 terrorists – where an underground anti-terrorist squad is working to prevent similar events.
Run by jaded agent, Gunther (Hoffman), the team is soon put to work when a known and wanted Chechen refugee, Issa Karpov (Dobrygin) – labelled as an escaped jihadist – is picked up by their radar. Gunter and his team of dedicated infiltrators – including surveillance operator Max (Bruhl) and Gunther's right-hand, Erna (Hoss) – soon begin to pursue the young militant whose mission in Germany is still relatively unclear.
As it turns out, Issa is in the country to withdraw a large sum of money left to him by his criminal father. In order to get to the banker, Mr. Tommy Brue (Dafoe), and begin to live a life free of guilt, he will need the help of human-rights lawyer, Annabel (McAdams). However, Gunther and his team believe that they could use Issa – and his money – to catch a much bigger fish, but the involvement of sharp and shady CIA agent, Martha Sullivan (Wright), and the meddling fingers of the German police, soon begin to threaten and endanger his mission.
Cold, murky and grey, A Most Wanted Man offers a heavy atmosphere that serves as the perfect platform foran old-fashioned espionage-thriller, much like le Carre's 1965 The Spy Who Came in from the Cold. The pacing is slow and testing, there is a lot of talk and not a lot of action; those hoping to find more of that Bourne-like oomph and vivacity may end up walking away from this a little drained and disappointed.
Serving as the main pillar and the quietly gripping force of the film, Hoffman – as a man haunted by his troubling past and someone who is clearly carrying the weight of the world and all of its ugliness on his shoulders – is spellbinding. Despite having to sport a peculiar German accent, Hoffman is able to lead and ultimately, stand out from, the rest of the cast.