A Serious Man: Another Coen Brothers Masterpiece
Michael Stuhlbarg, Richard King, Sy Ableman, and Judith Gopnik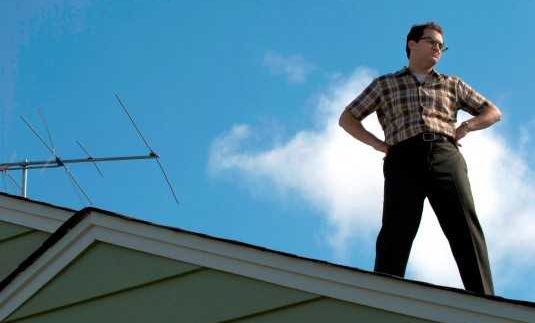 The Coen brothers do it again. After winning an Oscar
for their masterpiece No Country For Old
Men, the directors take their craft back to their hometown in Minnesota to present
their most personal film to date. A
Serious Man has all the marks of great craftsmanship; the signature Coen dark
humour, twists and a story as old as the holy books, in which the influence of
man's test/punishment is as clear as daylight.
Larry Gopnik (Stuhlbarg) is a college professor who
seems to have upsets the gods. His wife is leaving him for his friend, his son
is a rebel in Hebrew school, his daughter wants a nose job, while his job,
along with his integrity, is at stake. Larry's parasite brother (well played by
Kind) is not making life easier and he is frightened by his neighbour. Even his
fling with his neighbour's seductive wife was initiated and executed by her.
Larry tries to get answers from the spiritual
authorities in the synagogue. He is met with mystical answers instead, but he insists
on finding guidance in face of all the misfortunes that are hitting him. He was
chosen to suffer, yet in the midst of all the confusion, he is still a nice guy;
confused and passive, but nice.
The story poses some searching moral questions about
integrity, loyalty, faith and the meaning of it all. Like most of the Coen Brothers' works, the
film is odd and disturbing, with strong performances by Stuhlbarg and Kind.
The film deserves its Oscar nominations for Best Picture
and Best Original Screenplay, and is sure to please Coen fans and those seeking
darker, thought provoking entertainment.