A Single Man: Visually Stunning with a Real Emotional Core
Colin Firth, Julianne Moore, Matthew Goode, Ginnifer Goodwin, Nicholas Hoult, Lee Pace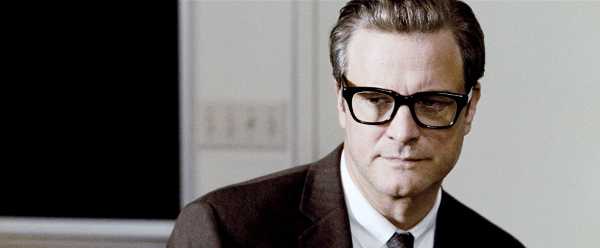 Every now and then, a film comes along that satisfies
the emotional demands of a story and meets the cinematographic need for beauty.
A Single Man is one of those films.
The film is a day in the life of George
Falconer (Firth), a gay English expatriate living in Los Angeles in the early 1960s. The film is
an adaptation of the 1964 novel of the same title by Christopher Isherwood.
The first thing viewers will notice about A Single Man is how visually stunning
the film is. The audience gets an immediate sense that a very careful eye has
been put to each and every detail of the visual story. Every
style choice seems perfectly deliberate. The film demonstrates a keen eye and
affection for the art of vintage style. One would expect nothing less from the
film's director and producer, renowned American fashion designer and architect Tom
Ford.
Beyond the visual dimension, A Single Man has a true emotional core. The film is a thoughtful
inner-narrative on George Falconer, his memories, his life and his search for
some kind of rhyme and reason to his life. The film starts in the morning, when
he gets a call that his long-time lover has just been killed in a car accident.
The story consequentially follows Falconer throughout his day from his work at a
university, to dinner with an old friend (Moore), and a serendipitous meeting
with one of his students.
Throughout his day, he is plagued with the meaning of
what he sees of his worthless life. Scenes of intensely depressive emptiness
and thoughts of suicide are skilfully interwoven with much warmer flashbacks of
endearing moments with his loved one.
A stunning performance by Firth is the driving soul
behind the production. Firth demonstrates a committed, unflinching performance
of tremendous emotional depth. He reads as an actor with true vision of his
role and does not fall into the trap of making the role over-dramatic.