Brothers: Boys Becoming Men
Tobey Maguire, Jake Gyllenhaal, Natalie Portman, # Bailee Madison, Mare Winningham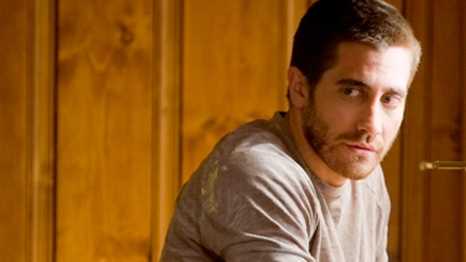 Portman, Maguire and Gyllenhaal aren't always
known for their range as actors, and despite their best efforts, their boyish
looks have always betrayed them in the past. In Brothers, the trio joins hands to escape from the typecast pigeonhole
and come out victorious at the end.
The film is not about the recent war in
Afghanistan. As its title suggests, Brothers
is family drama with Cain-and-Abel siblings at its centre. Sam Cahill (Maguire)
is a Marine captain who is married to the beautiful Grace (Portman), with whom he has two daughters. Tommy Cahill (Gyllenhaal) just came
out of prison, and although he loves his brother, he can't adjust to living in
his shadow. Sam goes back to Afghanistan and dies serving his country. Tommy
hesitantly steps up and supports his deceased brother's family, and in doing
so, he becomes closer to his brother's widow.
Brothers is a remake of a 2004 Danish film by the same name. Director Sheridan's
talent lies in bringing out the subtleties and humanity of ordinary tales
without letting them escalade to melodrama. He chooses the right moments to
capture, he gets close to his characters, and he shows skill at directing
children. Brothers has all the makings
of a quality Sheridan film.
The actors' rock-solid performances may
distract you from Brothers script shortcomings.
It's remarkable how all the leads exercise restraint. Given the nature of the
source material, this could have easily played like an endless
best-actor-montage at the Oscar; filled with speeches, tears and moments spent staring
into an emotional abyss. However, all the leads play their parts with veteran
skill. On the supporting side, Shepard's turn as the father is truly touching.
You can feel the consequences of his favouritism while raising the brothers; he
delivers every line, expression and shudder with insightful weight.
However, the film's weaknesses come to haunt
it at the end. Brothers did a great
job of breathing realism into the characters and story; but the film is staged
more like a play, and by the end the plot has nowhere to go but to a theatrical
climax. It doesn't ruin the experience; but it might remind you that you're
watching a dramatization of life, not a reflection of it.
Brothers is one step away from being a great film, and it will remind you that millions
of dollars spent on CGI can never recreate humanity.