Crude: Poignant Film Tracks Oil Company Abuse in Ecuador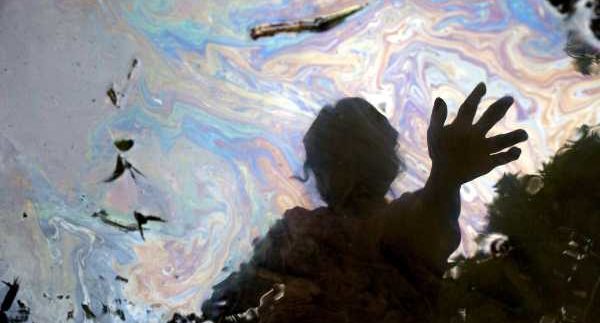 A
poignant addition to the series of eco-documentaries released over the last year, Crude tracks the struggle of rural Ecuadorians
against oil corporation Texaco, and the environmental and health damages accrued after decades
of oil companies in the country. The film shocks us with an investigative piece featuring the legal combat
between the indigenous Ecuadorians and one of the world's biggest oil companies.
Texaco
is being sued for compensation over the ecological harm it caused in Ecuador
since it started drilling in the early 1960s. Texaco, now owned by Chevron,
arrived in Ecuador and
started drilling in one of the richest oil excavation sites, the Americas, in the
Amazon rainforest area. Texaco partnered with the Ecuadorian national oil
company (Petro Ecuador)
and pumped over a billion barrels of oil for the next 23 years, while digging
pits to dump the toxic oil waste around every well.
The
high levels of toxic waste seriously harmed the ecological surroundings in north-eastern
Ecuador,
and it raised the number of cancer cases among children and adults, who, for
lack of access to clean water, are forced to bathe in contaminated, oily
waters.
The
film follows the class-action lawsuit by 30,000 locals and Pablo Fajardo, their
lead attorney along with the American legal advisor Steven
Donziger, who specializes in class-action lawsuits. While
the film presents its case by hearing both sides of the lawsuit, it is easy to tell where the
film's heart is.

Crude portrays the secrets of a modern
battle for justice, and how important and vital media has become. Public
opinion is often set by the media and so the case partially changes once the non-profit
organization Rainforest Foundation is on board with the cause: its cofounders
are British singer Sting and his wife Trudie Styler.
Throughout
the film we get an insider's look at how policies and strategies of struggles take
place and while you are left with a sour taste and an eager longing for
closure, "The trial itself is a miracle" says Lawyer Steven Donziger. It hits
you where it counts: your humanity.