Dear John: Love in a Post 9/11 World
Channing Tatum, Amanda Seyfried, Richard Jenkins, Henry Thomas

Lasse Hallstrom

Lasse Hallström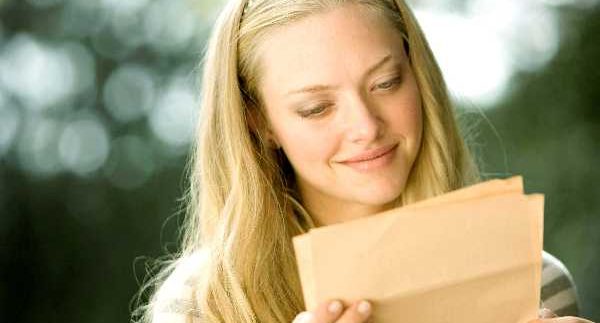 Dear John's claim to fame is that it knocked Avatar out of the number One spot of
the US box-office, breaking the blue flick's seven-week dominance. It's a mild
tearjerker that will get you all warm and fuzzy inside then gently remove its
traces once it ends. Is it good, or is it bad? If you're already interested,
then chances are you're going to like it.
Based on a
Nicholas Sparks romance novel of the same name, the film introduces us to John
(Tatum), a young sergeant on short leave to visit his hometown. He comes across
Savannah (Seyfried). The two of them are gorgeous and fall in love right away;
only they don't have enough time. John leaves to serve his country and promises
his love that he'll come back after he fulfils the year left to his service. In
turn, she promises to stay in touch via old-fashion love letters, all of which start
with the warm 'Dear John'.
The couple,
with the rest of the world, watches in horror as the two towers fall and
realize the unforeseen circumstances. So Savannah does the only thing left to
do and ends the relationship. Poor John reenlists indefinitely to distract
himself from the pain. Sad, yes. Manipulative, hell yes; but the hardships are
the only reason that we watch these films anyway.
Channing
Tatum is a heartthrob with a moderate range as an actor. At his best, he comes
off as a collected Josh Hartnett impersonator, and at his worst he gets stiffer
than a lump of coal. Dear John might
be his first real challenge as an actor, and he fares alright. He's lucky that he's
got the talents of Seyfried to hold his hands throughout the ups and downs of
their doomed love. She's a promising young starlet that imbues her generic
turns with a sense of integrity missing from many performances by her
peers.
Director
Lasse Hallstrom helmed the romantic films The
Cider House Rules and Chocolat
but there is none of that gravitas found in Dear
John. Instead, the film is bittersweet by design. For fans of the genre,
here is a film that wallows in familiar Kodak moments and gives you exactly what
you want. For the rest (Read: guys); steer away.