Fantastic Mr. Fox: A Happy Dig into A Fox's Hole
George Clooney, Meryl Streep, Willem Dafoe, Bill Murray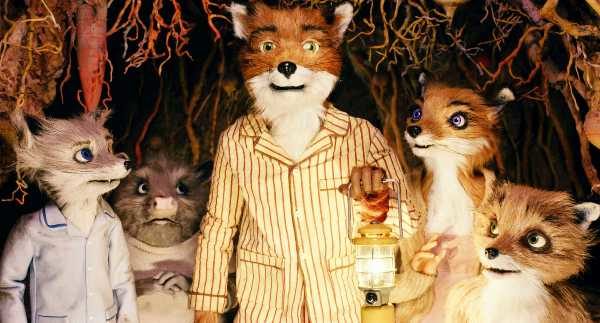 This is a happy, unexpected fun ride from director Wes Anderson, the man behind Rushmore, The Royal Tenenbaums and Aquatic life Aquatic with Steve Zissou. Quirky, funny and delightfully artistic, Anderson presents a children's story for adults as well, using stop-motion and inexpensive technology.
Based on the classic novel by Roald Dahl, author of Charlie and the Chocolate Factory, Fantastic Mr. Fox follows the story of Mr Fox, an elegant, urban fox, played by the fantastic Clooney, who settles down after a youth spent on bird snatching to tame his wild side while looking after his wife (Streep), and raising his son Ash (Schwartzman). Mr Fox longs for adventure and goes looking for one by raiding the three farms close to his tree house. The owners of these farms go after Fox and his clan. What follows is a thrilling, wonderfully cinematic, low-tech adventure.
Throughout the film your eye wanders, not only in fox holes and sewage, but well crafted scenes with surprising attention to detail and new outlooks on art direction in animation and moving and humorous dialogue seems to present a whole new undertone to the picture. Anderson is a master of turning his cast inward toward their silliest most self-absorbed attitudes as possible. The Royal Tenenbaums is a great example, yet with Fantastic Mr. Fox he managed to get compassionate voice performances from a heavyweight cast.

While it is hard to classify Anderson 's work, the 41-year-old director returns to his family theme, self-centred, witty and charming Fox seems to be an Anderson fit. And have we mentioned the cool soundtrack yet? It sets the tone for the family adventure.
However, how much the story served Anderson's peculiar vision of the children's tale and allowed him to use imagination and personality, it couldn't have been made better with higher tech or a big budget, Pixary effects, proving that what matters is how individually delightful a family survival story can be.