George Harrison – Living In The Material World: Fascinating Documentary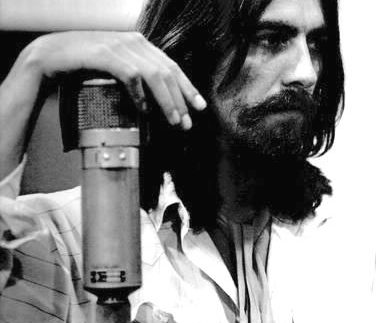 This
two part documentary, which is over three hours long, is completely engrossing.
You don't need to be a George Harrison fan to enjoy it, though a passing
interest in The Beatles is definitely recommended. It brings Harrison, who was always
known as the quiet Beatle, out from behind Lennon and McCartney's shadows. It
shows exactly what he contributed to the band before embarking on an
examination of his solo career and personal life.
The
film is made up of archival footage of various interviews Harrison had given
over the years before he succumbed to cancer, in addition to plenty of
interviews with some of the people closest to him such as his widow Olivia, son Dhani, friend and occasional collaborator Eric Clapton and Pattie
Boyd; his first wife who left him for Clapton – also the woman who inspired
Harrison's 'Something' and Clapton's 'Layla', both stone cold classics.
While
the documentary does follow his life chronologically, it isn't a rigid timeline.
It uses the major themes in Harrison's life as a guideline, focusing especially
on his reaction to the Beatlemania in the first half, and his spiritual
awakening and its effect on his life in the second.
The
first half focuses on the band, starting from the beginning and ending with the
White Album. While fascinating in its own right, it's the less interesting
of the two parts, though it does emphasize just how eclipsed he was by Lennon
and McCartney. The second half starts with his meeting with Ravi Shankar – Norah
Jones' father and a musical titan. Shankar was Harrison's gateway into eastern religions
and it was due to him that his music and spiritual life started to merge. It's
also in this part that Harrison embarks on a solo career, showing the world his
full potential.
The
film takes great pains to emphasise Harrisons' growth as a songwriter, reminding
viewers that some of his greatest contributions were 'Something', 'Here Comes
The Sun' and 'While My Guitar Gently Weeps'. Most of his other contributions
didn't make it onto any of The Beatles' albums though, and instead became his
first solo album All Things Must Pass which went six times platinum and
became the biggest selling solo album by a Beatle.
The
film is scored to his music and is a prominent feature in the documentary,
not just relegated to the background. These musical interludes allow the
documentary to breathe – highly needed considering the film's length – while
giving you time to appreciate the music. It's a showcase, not only of his life,
but also of his musical talents.
The
documentary feels highly personal. It strikes a perfect balance between
portraying Harrison the icon and Harrison the man and, incredibly, does
justice to both sides of him while being highly entertaining.