How to Lose Friends and Alienate People: Simon Pegg Hits Hollywood
Simon Pegg, Kirsten Dunst, Megan Fox, Jeff Bridges, Gillian Anderson, Danny Huston, Margo Stilley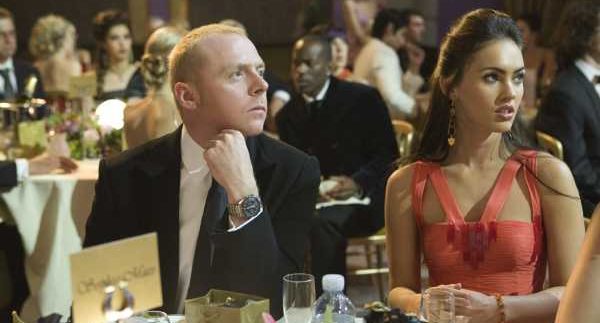 While it isn't the laugh-out-loud comedy that it could have been, How to Lose Friends and Alienate People shows a new side of comedy that could supplant the numerous failures of popular movie writer/director Judd Apatow. Simon Pegg shows that he can go from one genre to the next and still maintain the wit that makes him so enjoyable to watch. Kirsten Dunst, however, is sadly not as convincing. Still, the film is well written, sharp and funny despite its many clichés.

The major flaw is that Pegg's decent performance is overshadowed by the overuse of slapstick humour, which in the end is not even that funny.

How to Lose Friends is loosely based and adapted from writer Toby Young's bestseller of the same name, a book that was a scathing roman à clef about his stint working for US magazine Vanity Fair in the mid-1990s and his subsequent dismissal. In the big screen version, Simon Pegg plays Sidney Young, a cocky journalist who is hired by editor Clayton Harding (Bridges) to work for Sharps magazine. Sidney arrives in New York with grand plans to expose the ridiculousness of modern celebrity culture, but Harding forces him to work on puff pieces with fellow writer Alison Olsen (Dunst).

The film attempts to take a jab at The Devil Wears Prada genre, but doesn't quite pull it off. Pegg's fun and often humorous antics are certainly worth watching, but if you are looking for something deeper and more nuanced, this isn't your film: it lacks the raw edge that could have pushed it into the top comedies of 2009.

Director Robert B. Weide bypasses the impulse to push the film at the usual breakneck comedy pace, allowing conflicts to build momentously, though the love story between Pegg's and Dunst's characters is slightly too contrived.

How to Lose Friends and Alienate People has decent performances, and proves that sometimes clichés in comedy are not such a bad thing.