Ma' Sabq El Esrar: Melodramatic Crack for Women
Abeer Sabry

Ghada Abdel Razek

...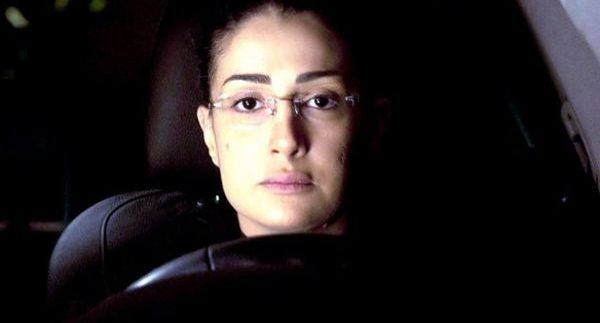 Set
in a version of Cairo where a million pounds are treated like change, lawyers
go to court in white, mid-thigh skirt suits and middle aged men have shoulder
length, Farrah Fawcett hair, Ma' Sabq El
Esrar is actually an entertaining melodrama – and we mean that in a good
way. It's a classic soap opera only dressed up and prettied to resemble the
Turkish versions that Egyptian TV fanatic are besotted with; the interiors are
gorgeous, the clothes look straight out of a fashion magazine and everything
that can possibly go wrong, does.
Ghada
Abdel Razek, in a surprising turn, stars as Fareeda; a big time lawyer
and mother of three with an amazing dressing room and a wardrobe to match. When
her scumbag husband discovers that she'd been cheating on him with her lover
Ziad (El Masry), he proceeds to beat her to a bloody pulp – only the first of a
series of physical altercations on the show that are beyond horrendous to
watch.

On the plus side though, being rid of her husband presents one less
obstacle to her living in happiness with her new beau. But for that to happen,
she first has to deal with her fresh out of rehab son, Ahmad (Malek), her
daughter Salma (El Gheity) who's in love with a guy out to destroy both her and
her family and her youngest, Karim, a diabetic who longs to eat chocolate and
ice cream like the other kids. Then of course there are all the bigwigs against
whom she wages war against in court and who don't harbour much love for her.
Abdel
Razek is great in a role that shows that she has something other to her repertoire than her sex appeal. She manages to portray a character that
pines over a guy without seeming desperate, a mother with a genuinely
convincing relationship with her kids and is a fierce lawyer, boss and friend.
Sabry, who plays her best friend and co-worker, proves
to be a strong match for Abdel Razek, while Rogina who plays a scheming hooker
is mesmerising. El Masry, however, is fighting a losing battle. Firstly, he has
to overcome his hairstyle and the resemblance it bears to those of his Turkish
counterparts and secondly, his character is the kind that's just too perfect
and caring to be interesting.
Ma' Sabq El Esrar's is very female oriented and it's the type of
show that you could watch with your mum or grandma and each would find it
appealing on some level – such is the power of a well rounded female character. You just have to keep
in mind that the show isn't exactly striving for realism and is instead
portraying a style of life that is so farfetched, it may as well be fantasy.