Ramadan TV: Bi Lesan Mo'aredik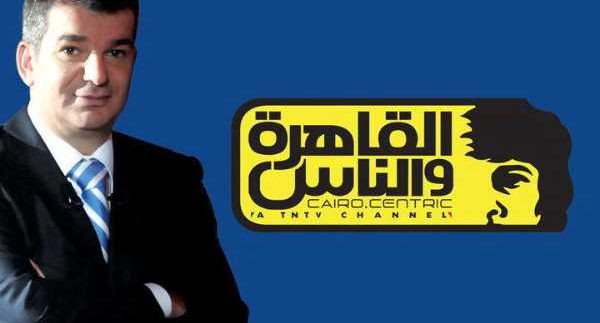 Lebanese presenter Tony Khalife is back on Al Kahera Wal Nas this
Ramadan for another round of juicy celebrity gossip. The sleek 48-year-old bought class to TV tabloid sleaze last year, and has teamed up again with the TV channel
for yet another judge-jury-and-executioner-type show examining our beloved and
loathed celebrities. After last Ramadan's much talked-about show, Lemaza (Why), Khalife returns with Bi Lesan Mo'aredik (In the Words of Your
Opponent), a vanilla variation on the integrate-the-celebrity formula. The notorious
celebrities return, as do Khalife's bold questions and his interview subjects' shocking
revelations.
The show starts with Khalife and his guest on a stage in front of an
audience with a state-of-the-art laptop. Khalife instructs his guest to write
down the names of his/her enemies using the high-tech gadget. So far, none of
the interviewed celebrities have had the audacity to name names; instead, they
struggle to write down whatever politically correct nouns they can think of.
While not all guests display such nobility, their lack of penmanship skills truly
unites them.
The next segment is when the dirt-digging starts, where Khalife presents
his guest with a list of accusations compiled by critics of the celebrity.
Topics range from very personal to broader issues, like the merits of their
work. With each allegation, the guest has around three minutes to respond to
the accusations, after which she or he can choose to stop justifying himself or
elaborate further. The ticking clock element is ostensibly added to create
extra tension. However, it's completely ignored, and even if the guest opts for
moving on; Khalife just corners his interviewee and persists with the question.
Bi Lesan Mo'aredik then concludes
with a climatic gesture. The guest writes an open letter addressed to an
archenemy (and in some cases a loved one) selected by Khalife, which usually results
in the show's most uncomfortable moments.
Khalife's collected presence and journalistic background brings some
legitimacy to the table, but no amount of panache or academia can elevate
tabloid trash. Albeit highly entertaining, entering the psyche of these
celebrities and troubled stars exposes nothing but vanity and an inflated sense
of ego. Save for a few respected figures, most of the guests offer very little
insight; unless you count the precious nuggets of wisdom that come from such
esteemed artists like Jad Sheweiry.
As is the case with most Al Kahera Wal Nas shows, the segment's production
values are the highest in its category. Bi
Lesan Mo'aredik is shot in a Beirut
studio with a reported budget exceeding 10 million LE, most of which is probably
used to pay for the guests and their airfare. The set design is clean and
visually interesting, and so is the pace of the show. Commercial breaks occur
sparingly and far between, giving enough room for the viewer to engage in the
drama. The only flaw would be the background music that keeps getting louder
and more urgent by the second – this is not the countdown on Who Wants to be A Millionaire.
Requiring the least amount of brain power, Bi Lesan Mo'aredik airs at 8:15PM every night on Al Kahera Wal Nas. Catch it to stay in
the loop and to offer your two cents at the following day's office chatter.