Ramadan TV: The Godfather – Master and Student
Ahmed El Sakka

Ahmed Ramzy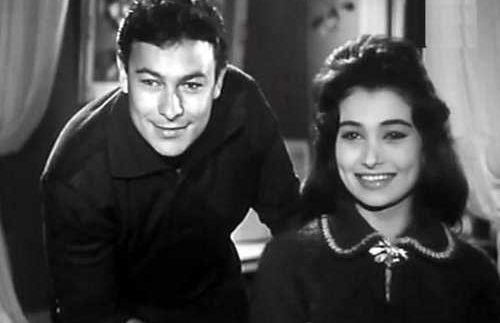 For many Egyptians today, the most iconic leading men of
Egyptian cinema are Omar Sharif, Roshdy Abaza and Ahmed Ramzy. These three
actors have made some of the most influential films of all time in Egyptian history. While Omar Sharif usually played the lovesick suitor and Roshdy Abaza
played the debonair flirt, Ahmed Ramzy always seemed to be the bad boy, the
James Dean of Egyptian cinema with impeccable
charm and an evil glint in his eye.
While Sharif continues to make films today, and Abaza passed
away in the early eighties, Ramzy came out of retirement in 2001 to star in Wagh El Ammar, the much-hyped-up Ramadan
series starring his old friend, Faten Hamama. Since then, Ramzy has worked on a
few projects, but he himself has remained outside of the spotlight.
This Ramadan, the much-loved actor returns to the screen with the rather
awkwardly named The Godfather: Master and
Student, a talk show series featuring Ahmed El Sakka. Apparently, El Sakka
has always regarded Ahmed Ramzy as his spiritual godfather (hence the title),
and claims to have learnt much from the revered actor's repertoire and
acting technique.
During the show's thirty-minute showing time, El Sakka plays
the role of the interviewer and asks Ramzy about his colourful life. If you
have any love for Ahmed Ramzy, this show is a little hard to watch. First of
all, the setting, lighting and filming come off as rather cheap. For someone as
dignified and well-respected as Ramzy, you'd expect a show that pays tribute to
him accordingly. Drum rolls and music are used to build tension throughout the
scenes, when in fact; it's just a conversation between two actors.
Second of all, El Sakka tries far too hard to be charming
and louder than Ramzy, who often seems uncomfortable to be in the interviewee's
seat. And while El Sakka tries fervently to make the interview more
entertaining with his loud chuckle and exclamations of wonder and
surprise, he tends to overpower Ramzy's soft, conversational voice.
Thirdly, the show's awkward schedule (7:15PM, just twenty
minutes after the Maghreb prayer and breakfast time) and its very long
commercial breaks make it a tough one to watch. You'll need patience and a good amount of focus to stay interested in the show
Ahmed Ramzy himself is a very compelling interview subject,
full of hilarious and interesting anecdotes about the golden days and his actor
friends. While he's lost his trademark boyish looks and wavy hair, the classic
Ramzy glint in his eye is still present and his charming smile prevails.
Despite its shortcomings, this
show is a must-see for Ahmed Ramzy fans and those curious about the bygone era
of Egyptian cinema and society.