Raqam Maghool: Suspenseful Ramadan Thriller
Edward

Mahmoud El Guindy

...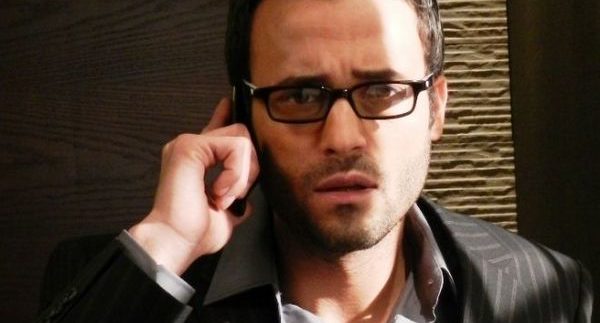 Two
weeks after he throws a burglar out of his house, Ali (El Sherif), a lawyer,
gets a phone call from an unknown number telling him that he's won a prize of a
hundred grand; a sum that would help him keep his house out of the bank's
clutches. He goes to the specified address to find a hooker in a flat pulling a
gun on him and demanding his car keys. Not one to lie down without a fight, Ali
attempts to wrestle the gun away from her leading to her accidental death. In
shock, he wipes the gun down and flees the premises.
His
problems really start the next morning, though. An envelope full of pictures of
him standing next to the body gets delivered to his house as the beginning of
the mystery caller's blackmail campaign. With problems piling up at home and at
work, Ali attempts to find out the identity of the caller who somehow seems to
have him under constant surveillance.
Raqam Maghool has everything you'd want in a thriller; characters
you care about, a constant state of tension, a level of suspense that keeps
climbing, an awesome score and not one character that you can unequivocally
single out as innocent. However, it has issues with the plotting – issues that might be ironed out as the series progresses, but ones that create a certain
sense of dissatisfaction nonetheless.
Fingers
are frequently pointed at characters behaving suspiciously – people that could
be tied to the unknown caller. The suspense rises and you're absolutely certain
that this thread will add in some way to the overall story and that'll lead Ali
in the right direction at the very least. However, what usually happens is that
after a lengthy amount of time, the cause for suspicion is disproved and Ali's
back to square one again. The show is ace at keeping you guessing, but the story doesn't
make any headway and Ali doesn't get any closer to finding out anything about
the caller. There aren't even any links between the various suspicious
activities that pique Ali's interest; they just slip away and it's rather
anticlimactic.
The
show has plenty of positive points though, chief amongst them being the score,
which really sets the mood and highlights the dynamic camera work. El Sherif
is a great lead as a guy under an inordinate amount of stress yet forced to
keep it all in due, for both his and his family's safety, as well as living up
to what society expects men to be capable of. He and Adel make a highly
believable couple in a relationship fraught with tension due to their differing
backgrounds, turning Adel's role into something far more interesting than your
typical wife/girlfriend.
Raqam Maghool has a lot of things going for it, here's to hoping
that our quibble with the story gets sorted out soon.