Sharbat Loz: Ramadan Comedy of Family Dysfunction
Ayda Reyad

Ragaa' El Gedawy

...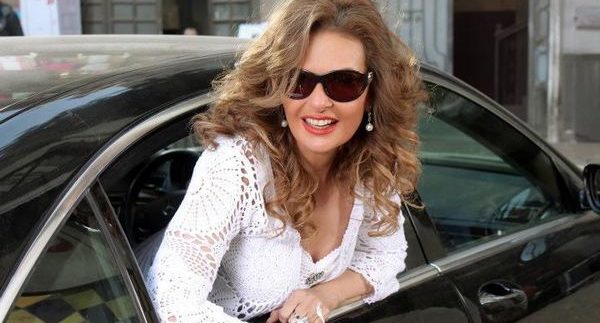 Dysfunctional families are always fun to laugh at. For some reason, pitting
the rich against the poor in Egypt makes for some pretty comedic situations as
well. Mix them together and you have Sharbat
Loz; a pretty pleasant way to fritter away your time.
Yosra plays Sharbat Loz; a simple seamstress who lives for her two
younger brothers. A blunder on her part causes her to come to the attention of
Hakimo (Ghanem); a poor tailor turned famed designer and the owner of the
fashion house in which she works. They get married and soon enough this sharp
tongued, wildly assertive, slightly bitchy but ultimately good hearted woman
enters the snake's den that is Hakimo's home and meets the rest of the
occupants; Hakimo's gold-digging, selfish, highly dysfunctional family, none of
whom are particularly thrilled about the union.
Prior to watching it, we were scared that Yosra's performance, and the
show as a whole, was going to be in the same vein as the monstrosity that was Game Over. We're happy to report that we
were completely and utterly wrong. We'd thought that Yosra, due to her looks
and public persona, wouldn't be capable of convincingly portraying an
underprivileged woman and that her performance would be as shrill as the one in
the aforementioned movie. But due to the show's non-realistic, over-the-top
vibe, they could actually be considered assets. Sharbat's good looks are a huge
part of her character and watching Yosra play against type only adds to the
fun. All in all, she's actually rather delightful as Sharbat.
Ghanem is wonderful as well. His is the kind of character that puts a
smile on your face just by showing up. He plays a classist asshole, nostalgic
for the past and with a thing for maids who smell like food. And yeah, part of
it is that you're laughing at the absurd clothes, wig and glasses that he's stuck
in but he gives his not very likeable character such a warm demeanour that he
comes off as more of a charming eccentric than an egotistical pervert.
The show as a whole is about social climbing. Everybody wants to get
richer, have more money and be more important. Whether rich or poor, nobody's
immune to the lure of fame and fortune, but in addition to their obsession, the
characters are fleshed out really well.
The show deftly introduces serious topics into the mix without trivialising
them, veering into melodrama or upsetting the show's comedic tone. To its
credit, the show doesn't take itself too seriously and the comedy's broad
enough for it to be a surprisingly fun watch.