Tabloid: Riveting Documentary about An Obsessed Lover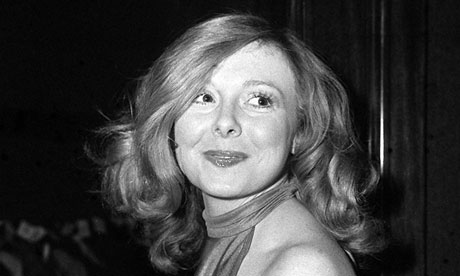 Think of any cliché that applies to absurd situations, such as 'stranger than fiction' or 'has to be seen to be believed', and
apply them to Tabloid. Mindboggling
is an understatement and the fact that it's a true story messes with your head
even more. It's absolutely bonkers.
Tabloid tells Joyce McKinney's
story. A Southern former beauty queen, her life becomes the stuff of legend
when she becomes romantically obsessed with a missionary named Kirk. While it
seems that the romance was mutual at the start, Kirk soon vanishes into thin
air. Joyce hires a private investigator who tracks him down in England where
she goes, kidnaps him, ties him up and rapes him in order to save him from his
Mormon 'cult' and the state of sexual repression that they have brainwashed him
into. From here, the tale takes numerous twists and turns as Joyce is captured,
taken to trial and a media frenzy erupts around her.

Two warring versions of
the story are presented: Joyce's version in which she is a wildly devoted,
hopeless romantic in a consensual relationship torn apart by the Mormon Church;
and the second version, the one uncovered by the press who were working rabidly
to dig up any dirt on her. So as not to spoil it, let's just say that the
tabloids found enough dirt to keep this story on the front page news for a
week. It's the kind of subject matter that has you adamantly denying that
anything so outlandish could be real.

The documentary is mainly composed of interviews, the most prominent of
which is with Joyce herself. According to the film, Joyce was quite the media
darling at the time, seemingly on par with Paris Hilton or Kim Kardashian.
She's electric, expressive, completely unselfconscious and obviously has more than
a few screws loose. In short, she makes one hell of a character to base a
documentary on. Overused as the phrase may be, she really is the kind of person
that could read the phone book and make it seem riveting.
In addition to Joyce's bizarre
life story, the editing and score really tie the whole film together. The
latter amps up the screwball vibes while the former has the film progressing
rapidly, keeping you on your feet the whole time.
While it is a documentary, Tabloid
can't be confined to one genre as it also happens to be a romance, thriller and
comedy. Hollywood hasn't come up with a story as exciting as this. Your jaw
will be somewhere around your knees but you'll also be laughing your head off,
both out of real mirth and sheer disbelief.