The Girl With The Dragon Tattoo: An Impeccably Stylish Thriller
Christopher Plummer

Daniel Craig

...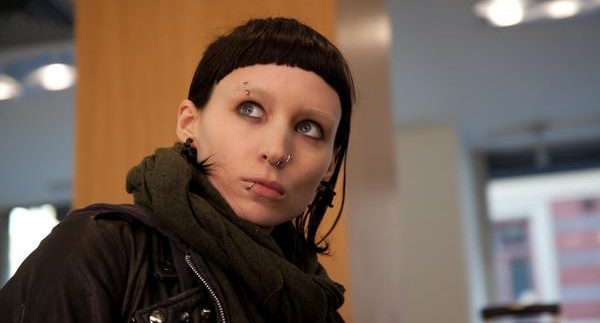 The
English language adaptation of the first book from Stieg Larsson's bestselling Millenium trilogy, which spawned three
Swedish films, is a murder mystery filled with a group of highly reprehensible
people. Mikael Blomkvist (Craig), a disgraced journalist, is hired to find a
woman, Harriet Vanger, who has been missing for forty years. Assisted by a
brilliant computer hacker named Lisbeth Salander (Mara), they uncover more
about the case than anyone was counting on; ultimately connecting Harriet's
disappearance with a serial killer of women, and risking their lives at every
turn.
Director
David Fincher's past as an iconic music video director – he directed some of
Madonna's best videos including the all time favourite, Express Yourself – is plainly evident here. The editing is timed
perfectly with the music, and the title sequence is the kind of thing you'd
expect from a Bond film; only edgier. It's stylised and this only adds to the
overall coolness that pervades the film. Style was obviously high on the list
of priorities in producing this film; the editing is just one manifestation of
that, while the soundtrack is another.
The
soundtrack is what pushes this film from being a slightly above average
thriller into something that is really worth seeing. Yes, it's filmed
beautifully – though it has to be said that the sheer amount of product
placement is insanely distracting – and it's cast with some really good actors,
but the matching of the music with the images is really something special. It's
the dark, electronic take on the score that elevates the experience; it is icy
cold, calculated and goes perfectly with Fincher's blue toned, sterile imagery.
The film as a whole is filled with cold characters, icy landscapes and a blue
palette. Even its taglines – 'Evil shall with evil be expelled' and 'What is
hidden in snow, comes forth in the thaw' – are frigid, and not to mention some
of the best in recent memory.
The
one enraging point in the film, and it's major, is that Salander is just a
supporting character. The focus on Salander is actually the one area where the
Swedish version beats the American one; which is superior in nearly every other
aspect though the former is quite solid as well.
Having
Blomkvist as the lead makes this thriller somewhat conventional; Daniel Craig's
portrayal of him is hardly more than a bespectacled, divorced Bond – highly
entertaining but nothing that we haven't seen before. Salander on the other
hand is completely new. How many times have you seen an antisocial, sexually
fluid, tattooed, pierced, mohawked, female hacker in a film? Never. She
deserves, not only to be seen, but to be the uncontested lead of the film.
Besides Rooney Mara does a smashing job as Salander.
The
books describe Salander as a waifish woman who looks like a teenage boy. She
projects a tough, antisocial appearance with her choice of clothing, hairstyle
and makeup yet, despite her best efforts, she still looks vulnerable and is
underestimated often. Mara completely nails this combination of vulnerability
and toughness; she's frail enough to believe that people would take advantage
of her, yet strong enough that retaliation doesn't seem like a laughable
prospect. She is Salander.

When you have a star this great, why take the road
well travelled? And this is where the film is a bit disappointing; it's pretty
badass yet has all the trappings of a regular thriller when it could have been so
much more. Films like these don't come round that often so it's unfortunate to
see an opportunity watered down like this.