The Invention of Lying: Gervais' First Unfunny Comedy
Ricky Gervais, Jennifer Garner, Jonah Hill, Tina Fey, Rob Lowe, Jeffrey Tambor

Ricky Gervais and Matthew Robinson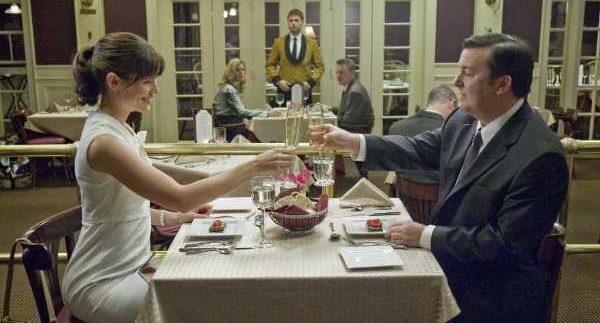 With a Ricky Gervais film we, expect so much more than the average comedy, but The Invention of Lying gives us little to work with. It is simply not very funny—a key ingredient when it comes to a film labelled as a comedy.

From The Office to Extras, Gervais offered up laughs upon laughs with his situations of uncomfortable ingenuity. Here, in The Invention of Lying, he offers up arguably his worst attempt at being funny. We expect more from a man who, at the Golden Globes, made funny seem oh-so-easy.

Mark Bellison (Gervais) is a struggling screenwriter living in a society that has never experienced lying. He struggles to make ends meet as the honesty surrounding him takes on a new life. The premise is interesting, but the script, dialogue and acting is poor.

When Bellison goes to take out money at his bank, he realises in a flash that he can lie and ask for more money than is in his account, based on the reality that everyone believes everyone. From there, the film spirals out of control, making Bellison the unlikely "hero" in a society that tells the truth.

Garner and the other supporting cast do little to improve on a failed script. The scenes lack nuance and gather each other in an almost skit-like approach. It just isn't funny and it isn't cute. If a comedy cannot deliver on these two accounts, one can only wonder who was the person who gave the green light and said, "Yes, let's go with this."

At least with the DVD we get to see some funny outtakes and Ricky Gervais back at his best. But if we have to look to the extra features on the DVD to make this worth viewing, then the movie itself fails to deliver what it was supposed to: a fun and worthy film experience.