The Proposal: A Rom-Com that's Actually Funny
Sandra Bullock, Ryan Reynolds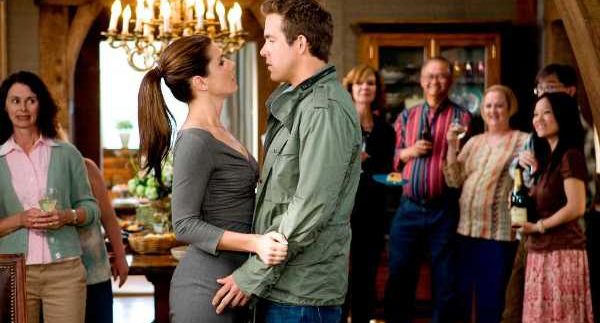 Having won the Oscar for her lead actress role in The Blind Side , Sandra Bullock may no longer be able to hold onto her title of queen of the rom-com. This is a right shame as she and Ryan Reynolds have some of the most fluid on-screen chemistry ever seen between two leading actors. Back and forth the dialogue goes in this romantic comedy that actually manages to generate a few laughs out loud. The onscreen couple's ability to create a believable scenario of boss-subordinate relations makes The Proposal the solid feature it is, a triumph among the comedy attempts of the last year.

Margaret Tate (Bullock) is a leading publishing editor, but when her U.S. visa is refused, the Canadian must find a solution. She quickly finds a fix in her assistant, Andrew Paxton (Reynolds): she will force him to marry her in order to stay in the country. The look of bewilderment on Paxton's face says exactly where the film is going: straight for a slew of outrageous situations that somehow work in an everyday setting.

The writers have created a story that is both outlandish and believable. It's a scenario that has happened many times before—the Gérard Depardieu and Andy McDowell Green Card flick springs to mind.

So off they go to Alaska, where it turns out that Paxton, the lowly assistant, comes from money. Lots of it. Tate is surprised at first, and the story is pitched into a roll reversal that is typical of romantic comedy adventures.

The Proposal succeeds where others have failed, and this is the biggest credit for the film: we not only get to laugh, but let ourselves believe some of the silliness in the plot. Bullock's and Reynolds' performances enable us as the viewer to be seduced by the film's simplicity, because the two are so much fun.

Unlike comedies these days that attempt too much creativity and ultimately fail, The Proposal is fun, witty and in the end succeeds in getting a few laughs out of the viewer; something that shouldn't be overlooked when we're in need of a good chuckle.