The Runaways: The Original All-Girl Punk Band
Kristen Stewart, Dakota Fanning, Michael Shannon, Alia Shawkat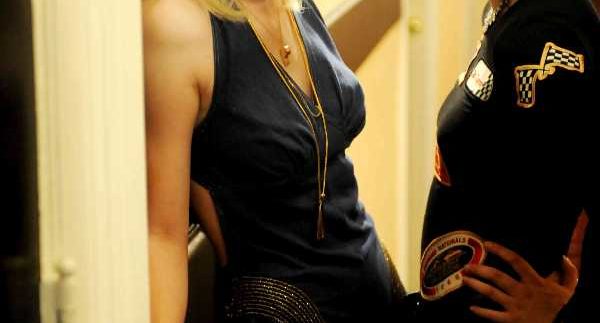 As with all rock & roll bio
pics, music fans are the ones that will derive the most out of The Runaways, the story of the first
all-girl rock sensation by the same name. Set during the late seventies when the
punk rock movement was being led by bands like the Sex Pistols, the Runaways
were another by-product of precise calculation designed to appeal to the female-hungry
masses. Despite their sexually luring façade, the band became a symbol of female
empowerment and provided the blueprint for raw female bands everywhere.
Taking
a break from their epic Twilight
roles, Fanning and Stewart play Cherie
Currie and Joan Jett respectively. Both Currie and Jett were the band's founding
members; Currie led The Runaways with her angry voice and sex kitten image, while
Jett was the first guitar goddess to break into the male-dominated punk rock
scene.
Underage drinking, exploring sexuality
and life on the road become the girls' rite of passage to womanhood. The Runaways takes a close look at the
relationship between the two girls, who were very young when the band broke onto
the music scene. Since most of the band's members came from
broken families, they formed a bond right away.
The Runaways takes the usual trajectory of the biopic,
showing the origins of the members and behind-the-scenes drama with lush and
beautiful photography courtesy of Floria Sigismondi. In her first feature,
music video director Sigismondi uses her trademark jittery camerawork and hazy imagery to create scenes of immense beauty;
while simultaneously capturing the innocence of the young women coming into
their own amid the sinister environment of rock & roll.
The
film features brave performances by both Fanning and Stewart. Fifteen-year-old Fanning literally puts herself out
there, both emotionally and physically. For her, this marks a graceful
transition from a child star to an adult actor.
Much like the band that
inspired the film, The Runaways
sticks to a dispensable formula that makes it easy to digest. A little rough on
the surface but with a mellow emotional centre; this film has a very
urgent and enjoyable quality that makes it easy to get behind.