The Way: Sentimental Tale about a Father-Son Relationship
Deborah Kara Unger

Emilio Estevez

...

Action & Adventure

Comedy

...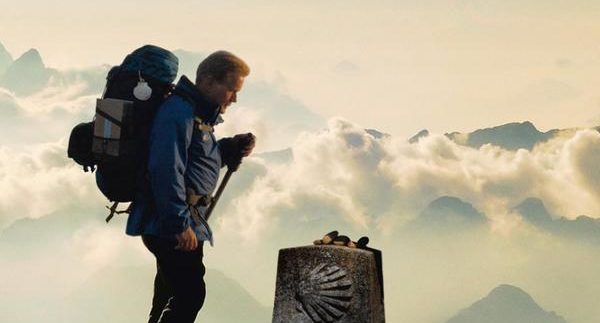 The Way makes a film out of a pilgrimage, albeit not the
religious kind. The pilgrimage in question happens to be a trek between France
and Spain called El Camino De Santiago. People come from all over the world, each with their own personal
reason, to tackle the pilgrimage. The film focuses on people battling their
demons through the extended solitude afforded by the walk and through
connecting with fellow pilgrims.
The
film centres on Tom (Sheen), an elderly eye doctor who'd just lost his son to the pilgrimage and is now in France to retrieve the body. He decides to finish the
pilgrimage in honour of his son who died on his first day of the trail. As he
dwells on his grief and his tepid relationship with his son, he meets three
other pilgrims with whom he ends up bonding; Joost (Van Wageningen), a kind
Dutchman looking to lose weight, Sarah (Unger), a Canadian coming to terms with
an abortion necessitated by an abusive husband and Jack (Nesbitt), an Irish
writer with a crippling case of writer's block.
The
description makes it sound kind of sappy and it is, but it's also sweet,
genuine and quite touching. Tonally, the film skirts a very fine line between
cheesy and touching, but none of the characters are overemotional. In fact, some of
them – Tom in particular – are as stoic as they come, and this really does help
the film from going off on the deep end. There's also a lot of hostility and
frostiness between the characters that only breaks down towards the end when
they duke it out over what it takes to be a true pilgrim and whether privileged
people can ever make the ranks.
Martin
Sheen seems rather out of place in the film and in a way, it's to the film's
benefit. His character is a suburban doctor forced to walk in his adventurer
son's boots for a change and his actions are a testament to his longing to
connect with, and understand, his son. He does a fairly good job of making a very
frosty, introverted character somewhat sympathetic. The rest of the characters
don't really get much of their own arcs as the story tends to focus on Tom, but
they make a good impression with what they have. Yorick Van Wageningen in
particular is great as the kind of person who gets trod on because of his
unfailing amicability and who's only recourse is to keep concealing his hurt
inside him.
The
film does occasionally stumble – scoring a scene to a Coldplay song comes to
mind – and gets embarrassingly flaky dialogue-wise, but for the most part it's
a sweet little film that doesn't get as depressing as its subject matter might
imply.