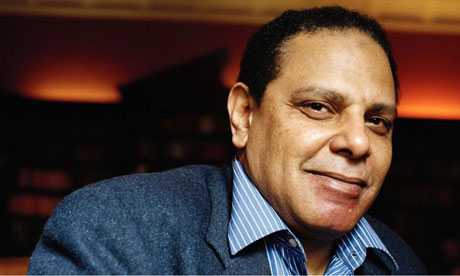 Though this bestselling novel has been out for several years now in Egypt, it is still creating a lot of buzz on international literature circles. A widely controversial novel by one of the most talked
about modern Egyptian authors, Chicago
discusses many aspects of life that we all have within ourselves, though
certain aspects are emphasized more than others.
The University
of Illinois in Chicago is the focal point in this novel, the
glue that holds the storylines together. Inside the university's grounds, we
meet different characters, mostly Egyptian immigrants, American and Egyptian
professors and Egyptian security officials. Their lives go in parallel lines that
intersect at the university.
The novel's beginning doesn't leave a great first
impression; it starts with a not-so-attractive history lecture about the city
of Chicago, how
it was formed, the name's origins and so forth. Also, the author crams the many
characters into the first part of the novel, giving every detail of their day-to-day
lives, which can confuse the reader.
However, once the reader gets past the first few
chapters and gets used to the story's tendency to flit back and forth between characters
every few pages, it becomes an enjoyable ride. The way the characters develop
throughout the story is very interesting, and the fact that they are developed
through minimal words and few pages is even more so.
Author Alaa Al Aswany created much controversy upon
the release of this novel because of his excessively liberal style when
discussing sex and politics. Sex is by far the biggest motive that drives the
characters to make their life-changing decisions and probably to justify them
later on. The novel contains too many graphic scenes that many readers may find
unnecessary; as they neither add anything substantial to the story nor do they
help develop the characters within the reader's mind.
Al Aswany doesn't leave a subject unaddressed: torture
in Egyptian prisons, racism between Muslims and Copts, and the Arab image in
the US
after 9/11, among other issues.
That being said, the author does lose his voice in a
few scenes. Yes, the characters are absorbing, but one can't help but stop half-way
through the novel and ask 'What's the point?'
At the end, all we have are profiles of normal people
living in Chicago
that have been written in a pleasant style; but nothing more.
Chicago is a
good read, and the characters are diverse enough to form an exciting struggle; but
it won't necessarily be a favourite among all readers.