Time has shown that the popularity of coffee is not slowing down. The industry continues to boom, and brew lovers still enjoy their beverage of choice just as much as they ever did. People worldwide, including Egypt, have found a new appreciation for coffee due to our evolving technology and the trends that keep it moving. One of the fantastic things about coffee that keeps it popular and relevant is its adaptability. 
With speciality coffee shops opening all over our capital, there is no doubt that there is a competitive twist that needs to be considered when entering the coffee scene. This could manifest in exotic flavours, hip trends, cool packaging, superb quality, or controversial branding – whatever it may be, you have to have an edge to compete. The newly opened Koffee Kulture chose a great location at the Arkan Plaza extension for its first branch. The store is always buzzing with teenagers, young adults and people of every age group enjoying their coffee and baked goodies, even at sundown.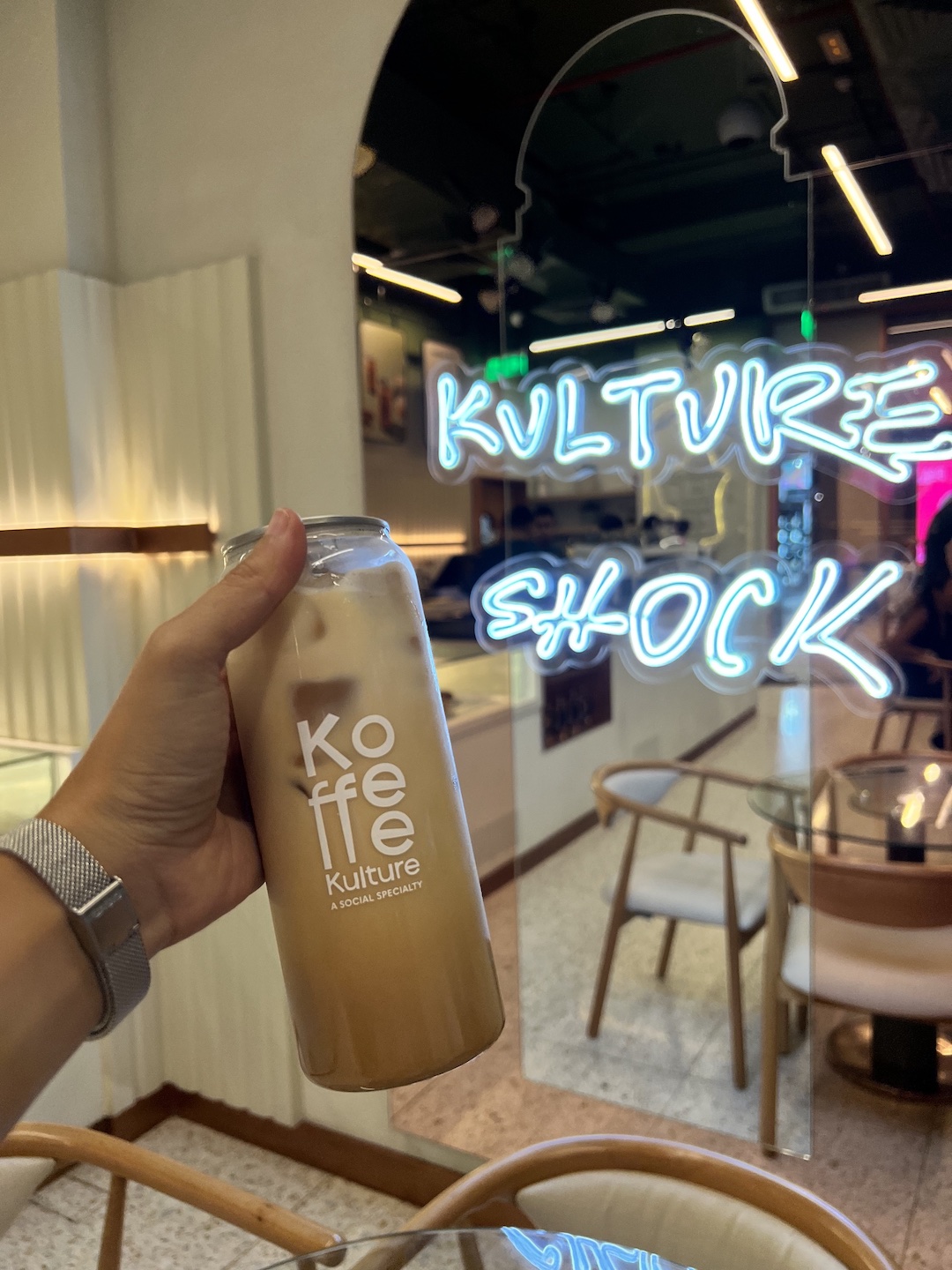 What sets Koffee Kulture apart from any other brand is its can-like packaging which makes for a cool Instagram post and trendy aesthetics. So, we decided to give the place a try and see what the hype was all about. We headed there late one afternoon and decided to have two coffees and a baked item. The atmosphere was immediately inviting; the white and green tones made the vibe very soothing, and the neon signs and mirrors gave the place a trendy allure.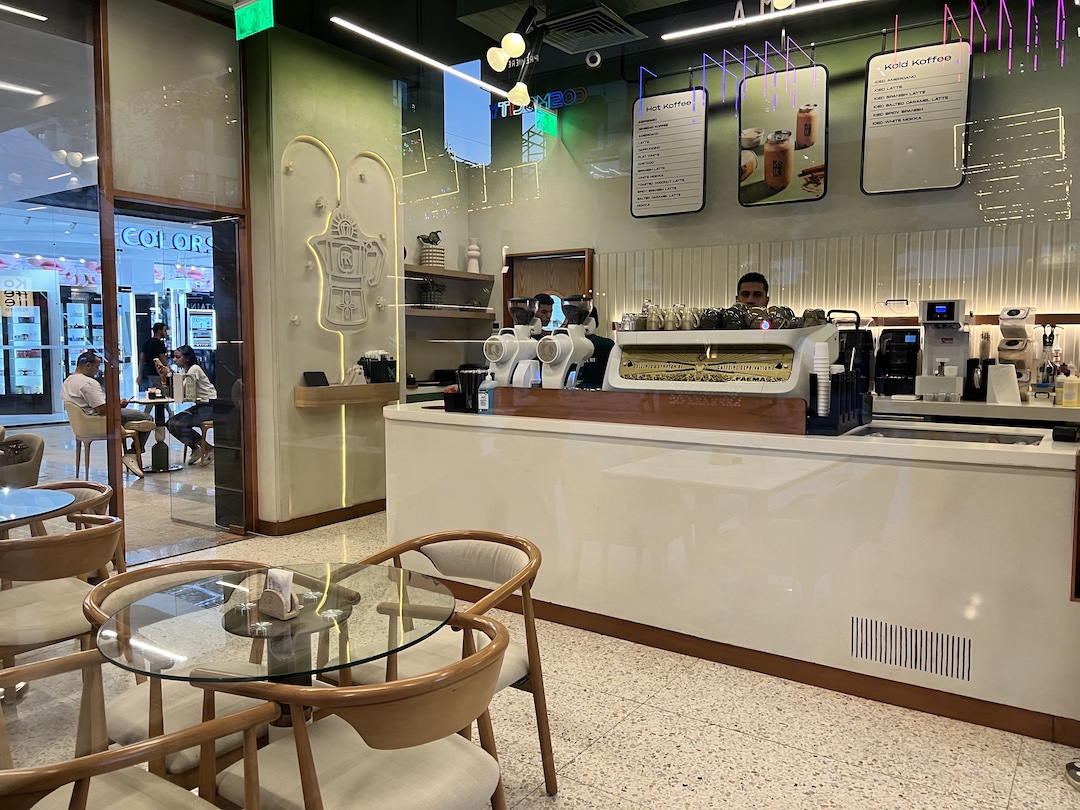 As we were deciding, we spoke a bit to the barista about the origin of the coffee, then ordered one Toasted Coconut Iced Latte with almond milk (EGP 102) and one espresso. The iced beverage wasn't as exotic and flavorful as expected, but perhaps that was because the toasted coconut syrup itself wasn't to our liking; it overpowered the whole drink and had a burnt, rather than toasted, aftertaste. However, the espresso was palatable and went well with the balanced Salted Caramel Pretzel Mini Cheesecake (EGP 30). They have a whole breakfast menu that looks extremely enticing, from fluffy omelettes and poached eggs to stuffed bagels and savoury croissants.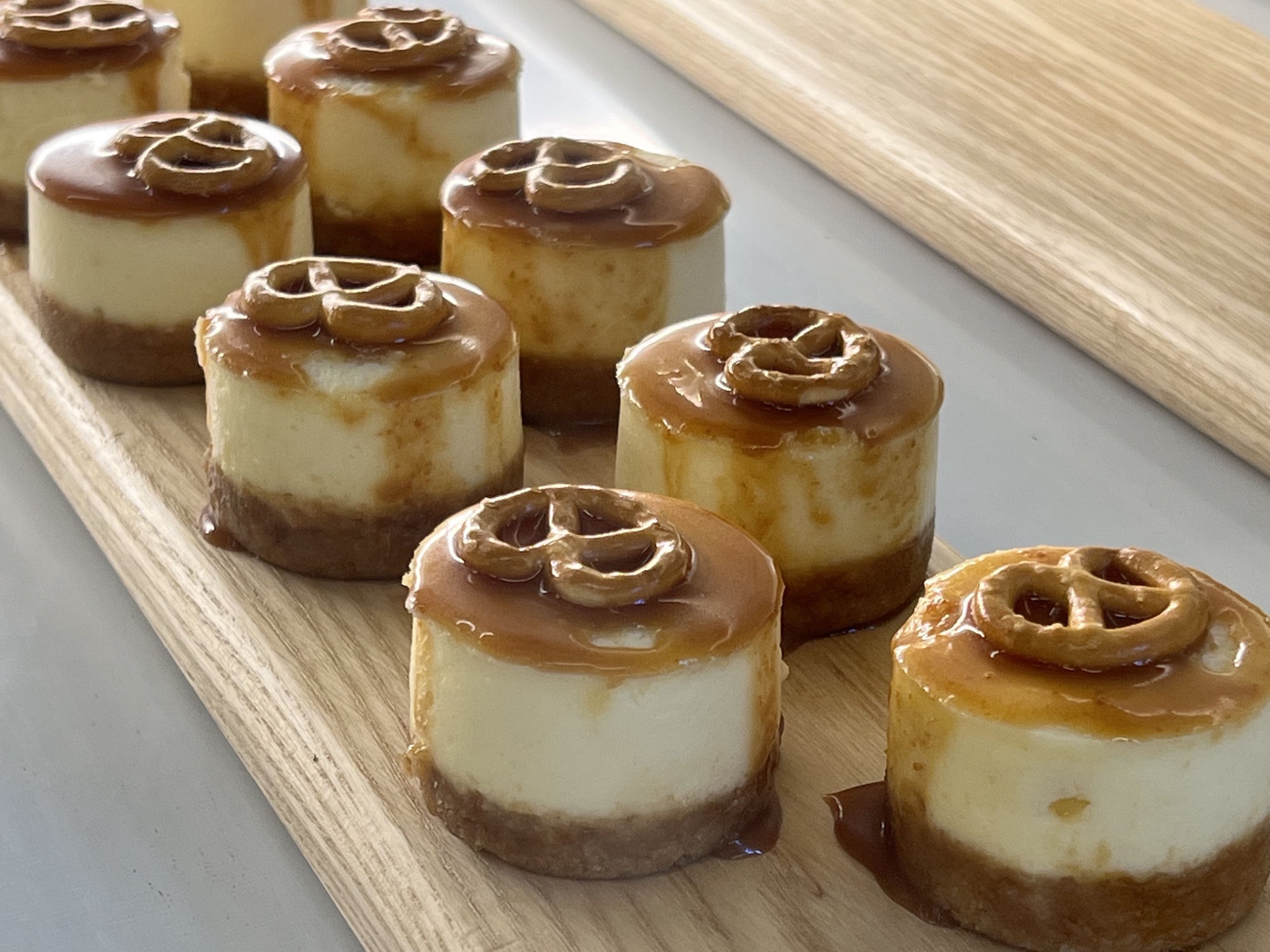 Trends play dual roles in the products we buy and consume, and coffee is no different. Some trends are superficial and don't have a lot of staying power. We enjoyed our experience nonetheless and would love to try more options at Koffee Kulture on our next visit.