Le Bec Sucré: Simple and Sweet in Cairo
President Hotel, next to Eurodeli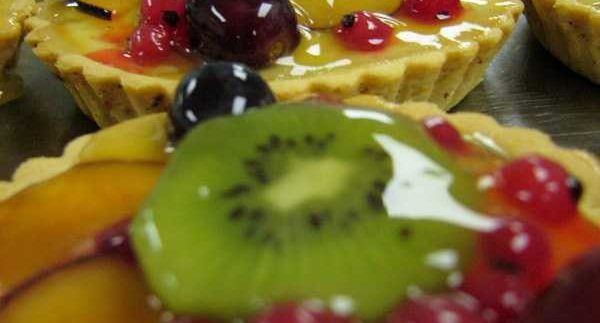 The President
Hotel in Zamalek is located on a stretch of Taha Hussein Street that is full of
dining options. Neighbourhood residents love Crave for salads and
burgers, Euro
Deli for sandwiches and omlettes and the hotel's pub The
Cellar for its drinks and mezzas such
as brain. For something a little lighter
and sweeter in the area, check out President Hotel's baker Le Bec Sucré.
Walking into le
Bec Sucré, it is obvious that you're in a hotel bakery. Arranged shot-gun-style
to make the most of the limited space, a glass counter of baked goods sits on
one side of the long thin room, while several simple tables are lined up just
opposite. The baker is bright but sparsely decorated. Mornings find the bakery
especially busy; nearly every table is filled with hotel guests grabbing a
light breakfast before a day of sightseeing.
Unlike some
eateries frequented by foreign visitors, Le Bec Sucré is no tourist trap and a
single bite of cheese quiche (5.25LE) proves it. The single-sized, shallow quiche is light and
fluffy with mild white cheese melted over the top. The crust is buttery, golden brown and in
perfect proportion with the savoury centre of the quiche.
For the sweeter
side of Le Bec Sucré, a variety of patisserie are available including éclairs,
mousses and tarts; all ranging from a very reasonable 6LE to 6.50LE. Bite-sized versions of some of the sweets are
available for 2.75LE a piece. Chocolate sandwich cookies with chocolate
frosting are crunchy on the outside and creamy in the middle. Chocolate cake is
balanced well between layers of light, moist cake with the same creamy, richly flavoured
frosting. Jam cookies and fruit tarts
are also delicious: buttery and sweet, the crust stays crisp even under the
weight of pastry cream or apricot jam.
While we may save
our LE for croissants and The Bakery Shop or head to Soufflé,
if we want a really special gourmet cake, Le Bec Sucré is simply delicious when
it comes to the simple, sweet pleasures in life; and at these prices, we can
indulge as much as we want.