Maestro Patisserie: French-Style Delicacies & Baked Goods at Americana Plaza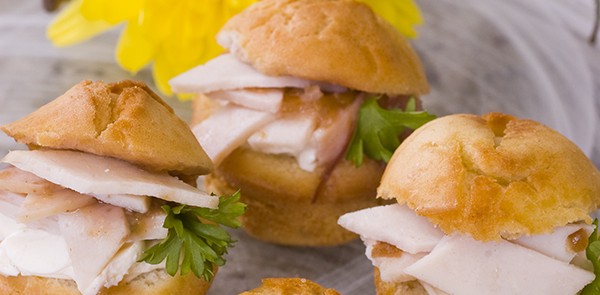 If there's one thing the usually divided city can agree on, it's the love for freshly baked pastries. Across Cairo's cafes and bakeries, quality and consistency are rare, though. Located in Americana Plaza, Maestro, offers the city Cairenes quality, French-style delicacies suitable for all occasions.
With no seating are, delivery or take-away are your only options. The eatery is stocked with a variety of freshly baked breads, croissants, cakes, tarts, mini-cookies and chocolates, as well as a mixture of mini-sandwiches and oriental sweets.
Displayed in a glass-door fridge was an extensive variety of delicious-looking large cakes including a smooth chocolate caramel dome cake, an apple caramel tart-cake with a dash of groundnuts on the top, a raspberry tart-cake fully coated with fresh raspberries and luscious raspberry jam, creamy carrot cake decorated with nuts on the edges, a rich caramelized Croquant cake, as well as the Fraisier & Chocolate cake, split in half with dark chocolate on one side, and juicy looking strawberries coated with strawberry jam on the other side.
Another glass-door fridge is dedicated to multiple-flavoured ice creams at 10LE a scoop, as well as delightful large ice-cream cakes including creamy yoghurt and blueberry ice cream cake (140LE) and a chocolate mint ice cream cake (120LE).
With so many mouth-watering French desserts on display, a friendly member of the staff recommended a few to try out; a chocolate mousse cup (11LE), with fudge-like chocolate surface and a soft spongy centre. While the chocolate itself was rich in taste the whole dessert was rather heavy. Also available were Éclairs (9LE) in rich vanilla, chocolate, caramel and mocha flavours.
We found mini-sandwiches freshly baked out of the oven, so we couldn't help ourselves.
A medium sized box (150LE) includes tuna paste, petite sliced grilled chicken with a hint of mustard, roast beef, turkey rolls with a buttery dressing as well as combination of mixed cheeses. While the sandwiches were not creative and could be found at most similar shops, the bread was fresh, soft and hot.
Maestro's vast dessert creations definitely get the appetite confused. While the baked goods are just a little above average, their French delicacies will definitely serve any sweet tooth well.